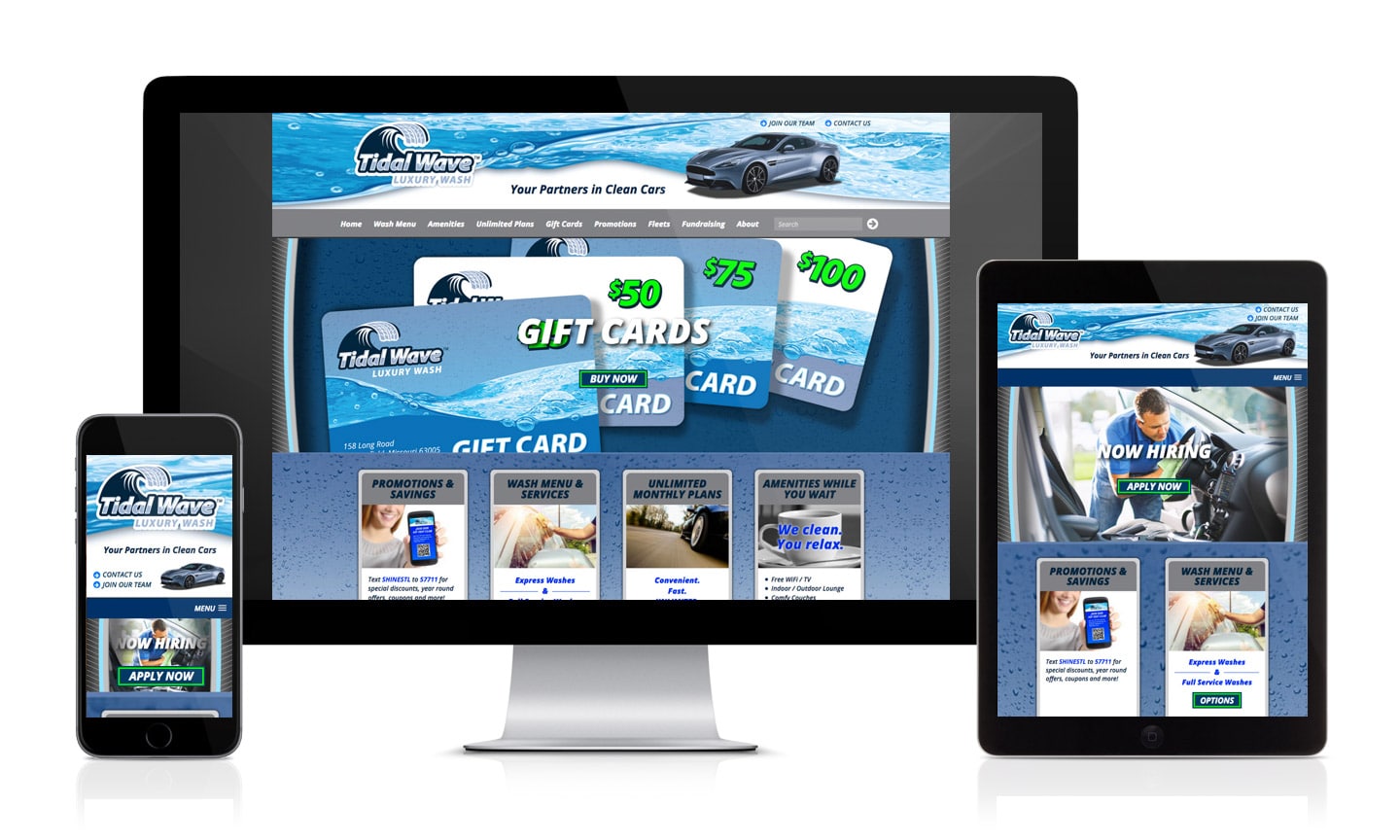 Tidal Wave Car Wash Website
Tidal Wave Car Wash is a high-end luxury car wash facility located in Chesterfield Valley in St. Louis, MO. The facility features: free WiFi, an outdoor and indoor lounge with TV, comfy couches, clean facilities and a courteous staff. The car wash is located in the same development as an Edison Express Phillips 66 and a McArthur's Bakery Cafe (with Drive Thru).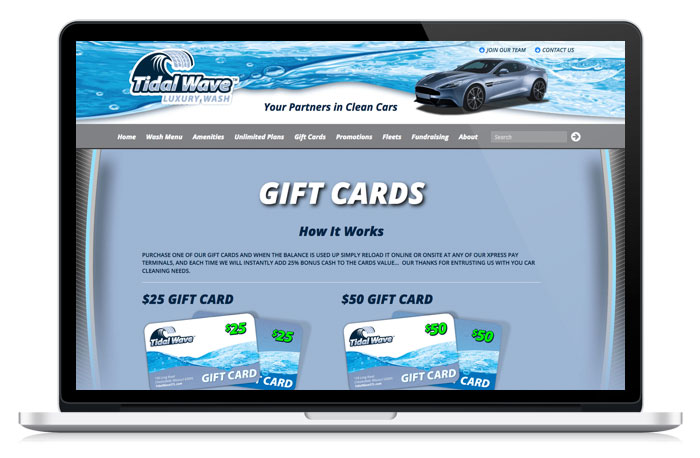 The new Tidal Wave website was built in WordPress utilizing a fully custom, responsive WordPress theme that features a high performance slideshow, custom widgets, a gift card store using simple PayPal buttons, and a custom built gravity form to apply for a job.