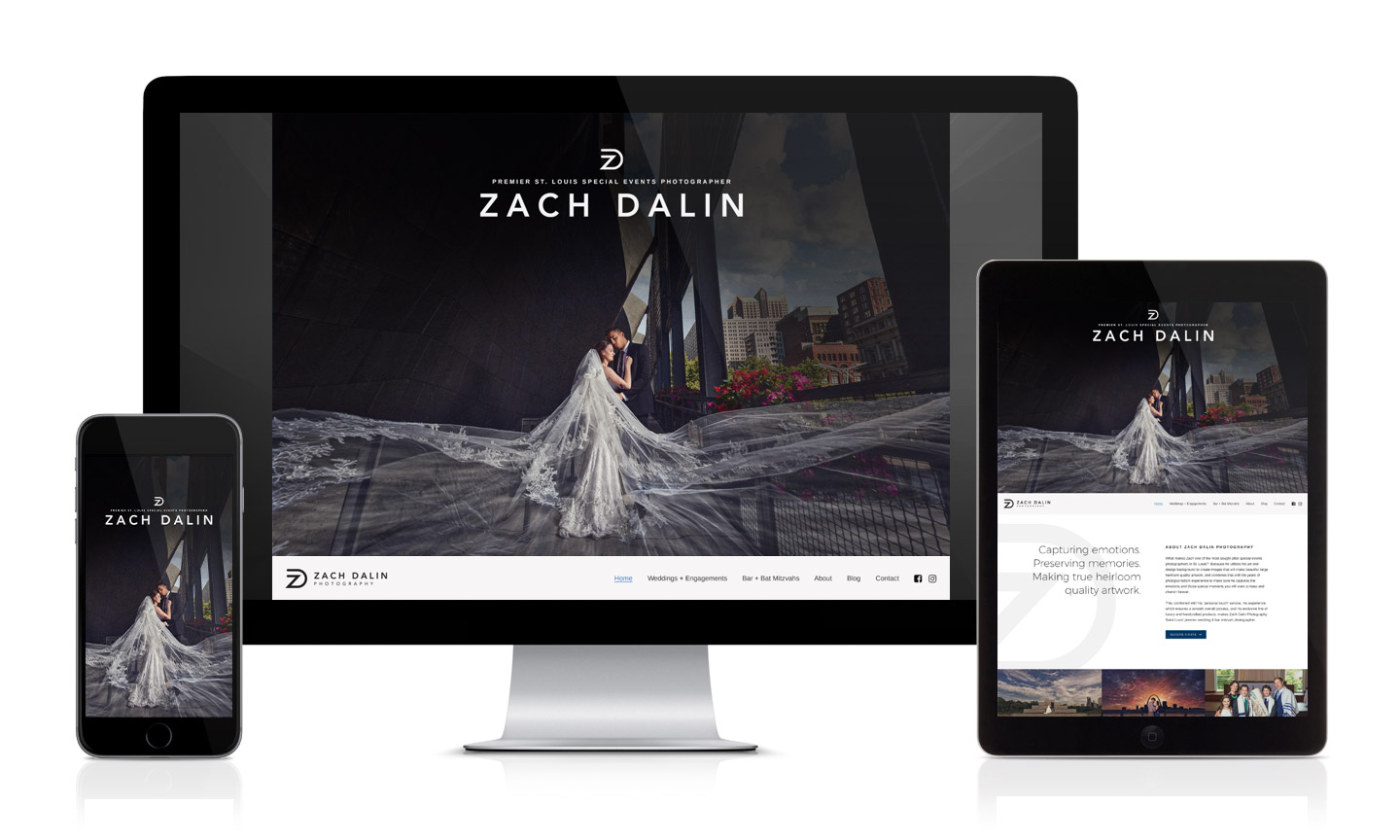 Zach Dalin Photography Website
Zach Dalin Photography is a top wedding and special events photography studio located in St. Louis, Missouri. They shoot weddings, engagement sessions, bat & bar mitzvahs, and other types of special events. Zach utilizes his art and design background to create images that will make beautiful heirloom quality artwork & albums, and combines that with his years of photojournalism experience to make sure he captures the emotions and those special moments you will want to keep and cherish forever.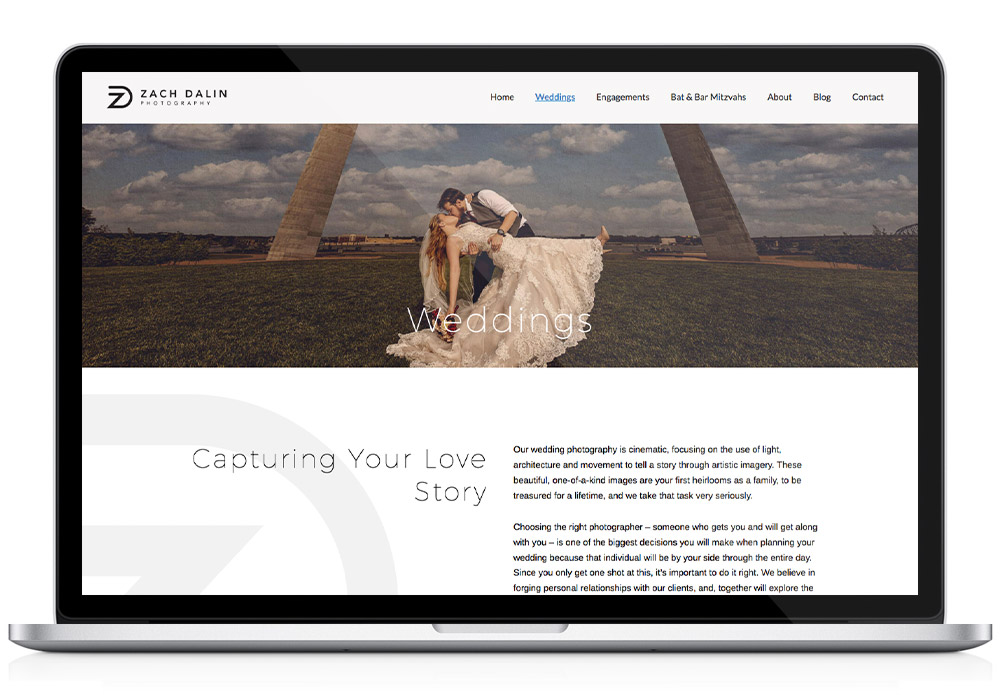 An Easy to Manage Custom WordPress Website for a Professional Photography Studio
We built Zach's site with three main goals in mind: 1. to showcase his photography, 2. search engine optimization, and 3. to make the back-end extremely easy to maintain.
The site follows all the best white hat SEO practices, photos are front and center, and maintaining the back-end is simple – with drag and drop photo galleries, featured image uploads on every page to easily swap out the banner images, and an easy to manage blog.
Additional WordPress features include: an auto-blog feed in the footer, custom post types for testimonials, and an "As seen in" widget to easily add, edit and remove featured logos.