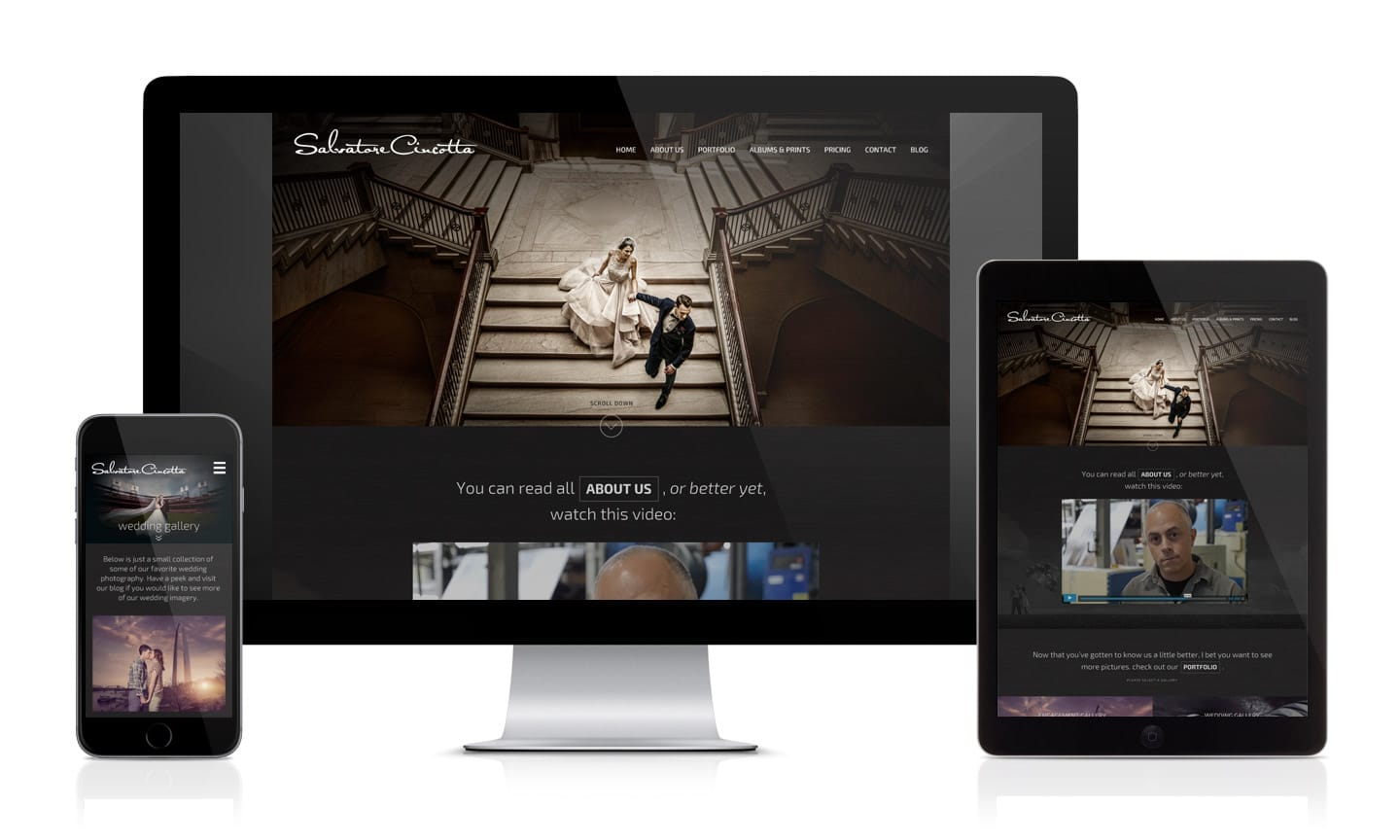 Salvatore Cincotta Photography Website
Salvatore Cincotta Photography is an internationally award winning photography studio located in O'Fallon, Illinois. With a focus on engagements, weddings and high school seniors, Salvatore's work has won some of the most prestigious awards in his industry. He travels all over the World honing his craft and teaching other photographers. Visual Lure has had the pleasure of working with Sal ever since he started his small photography business out of his house. Today he has turned that little company into a multi-million dollar corporation.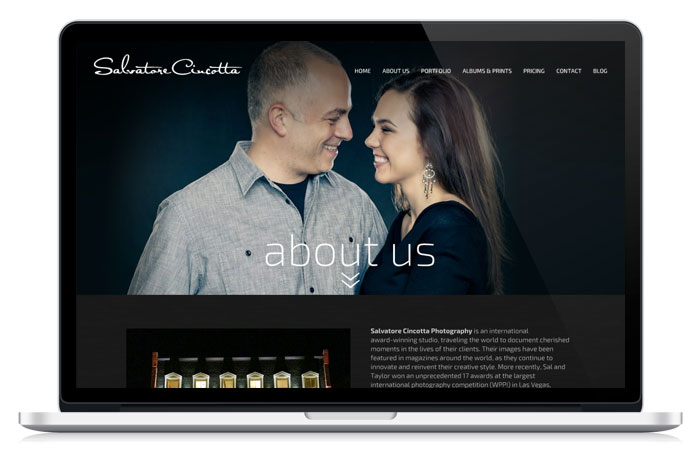 Salvatore's new website was built in WordPress utilizing a fully custom, responsive designed theme. It features masonry style photo galleries, a seamlessly integrated blog, a "sticky" header, a custom admin section for the team page, and a plethora of subtle animation effect giving the site a sense of sophistication. In addition to web design and development, we also provide search engine optimization (SEO) services.