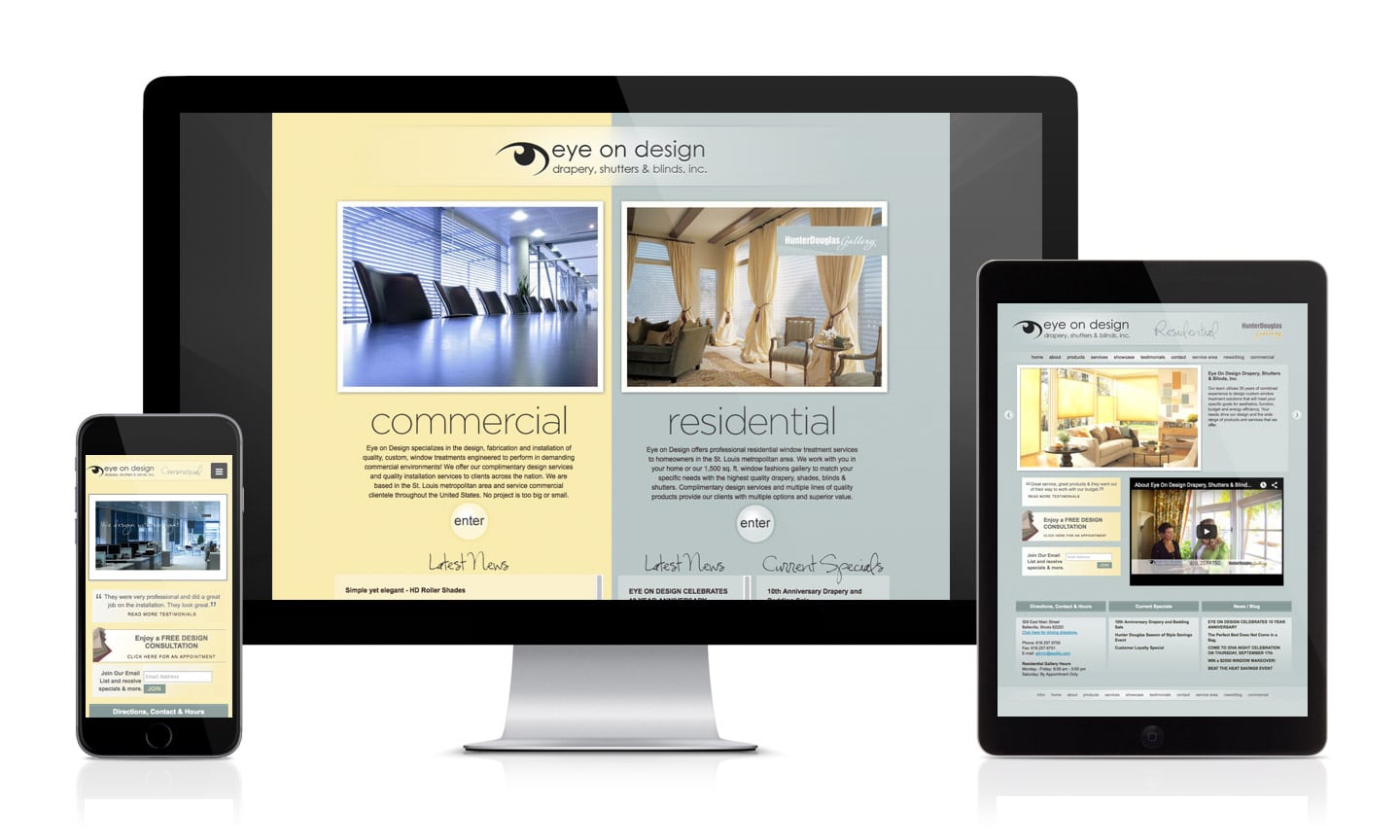 Eye on Design Website
Eye on Design is a premier, service oriented St. Louis, MO area residential and commercial window treatment company. For residential clientele, they serve the greater St. Louis region, the entire Metro-East and most of Southern Illinois. For commercial window treatments they serve the continental United States. Their products include everything from blinds, draperies, window shutters and more.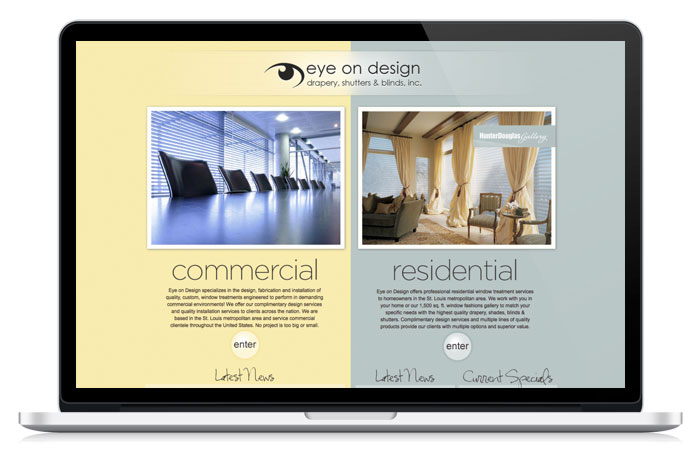 Visual Lure built EOD's website in WordPress utilizing two different sets of templates housed inside one theme. One set of templates for commercial and the other for residential. The website was built prior to responsive design being standard, but was later upgraded, an now renders beautifully on all devices. Visual Lure also provided EOD with SEO services and to this day the website ranks extremely well in all the local markets.
"In designing and launching my new professional website, Visual Lure met every commitment that they made and fulfilled all aspects of our contract and then some. They were responsive, innovative, creative and thorough making sure to guide me toward decisions that would help me meet the goals I prioritized when we first met. I would recommend their services to any business owner who wants to procure a beautiful, functional and easy to maintain website."
– Jennaver Brown
Owner – Eye On Design