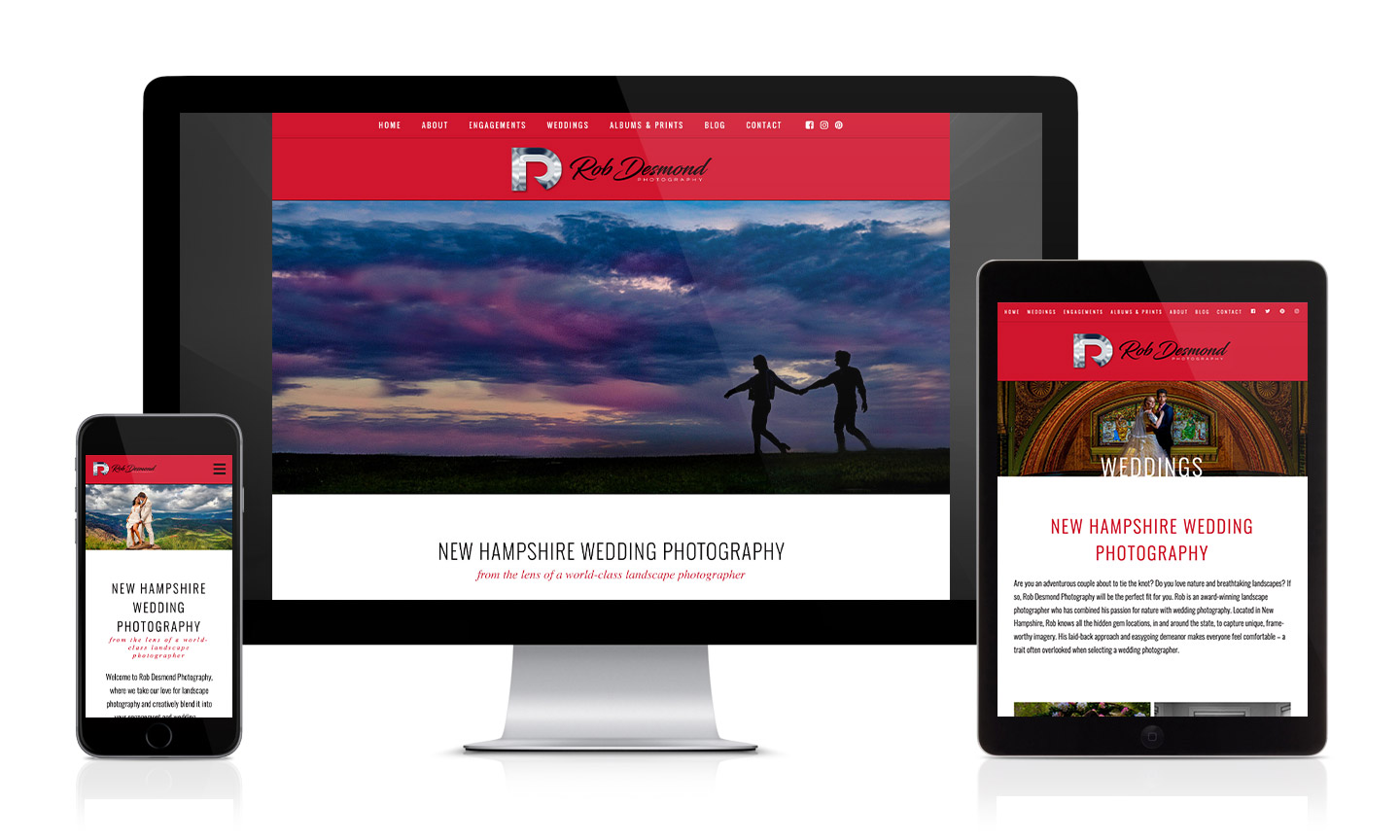 Rob Desmond Photography Website
Rob Desmond is a New Hampshire landscape photographer turned wedding photography studio. He took his love for landscapes and now incorporates beautiful scenery in his engagement and wedding imagery. His distinctive approach combined with his heirloom quality albums and luxury prints makes him a highly sought-after wedding photographer in New Hampshire, New England and surrounding areas.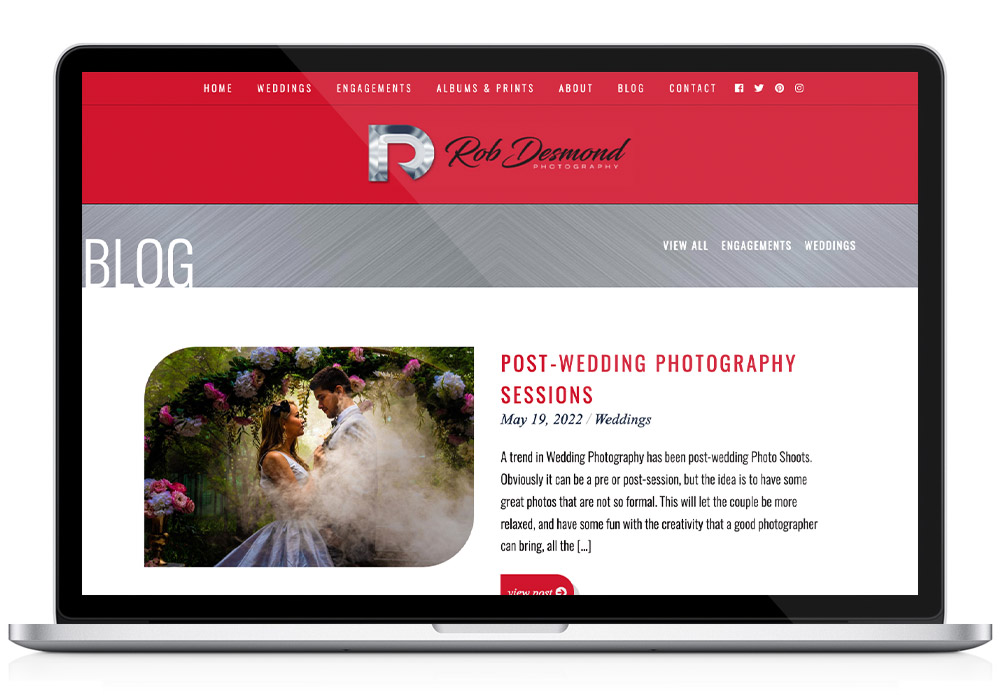 A Website that Lets the Photography Sing
This clean custom WordPress website lets the photography sing. It features a sticky header for convenient navigation, a custom testimonials widget that auto-feeds reviews into the site, easy to manage masonry photo galleries (with pop-up lightboxes), and a seamlessly integrated blog.
Additional services provided: logo design, branding/identity design, copywriting and search engine optimization (SEO).