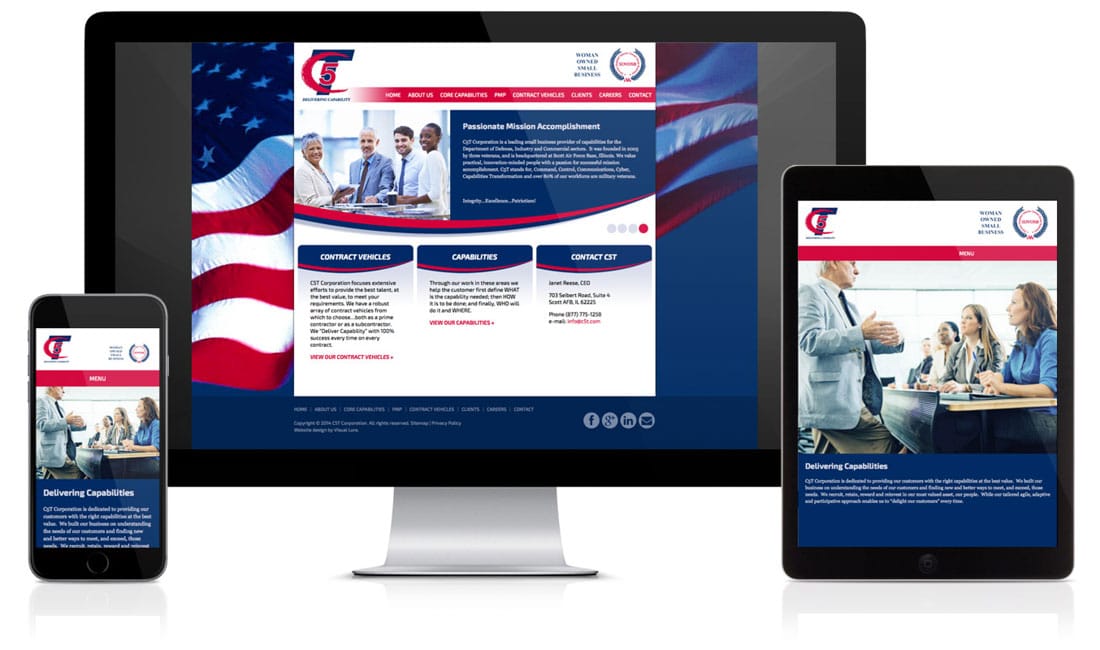 C5T Corporation Website
C5T Corporation is a veteran-owned, certified service-disabled, woman-owned small business headquartered out at Scott AFB, Illinois. The company was founded by three U.S. military veterans with integrity, excellence and patriotism being the core values of their business. They focus on delivering information technology solutions to the government.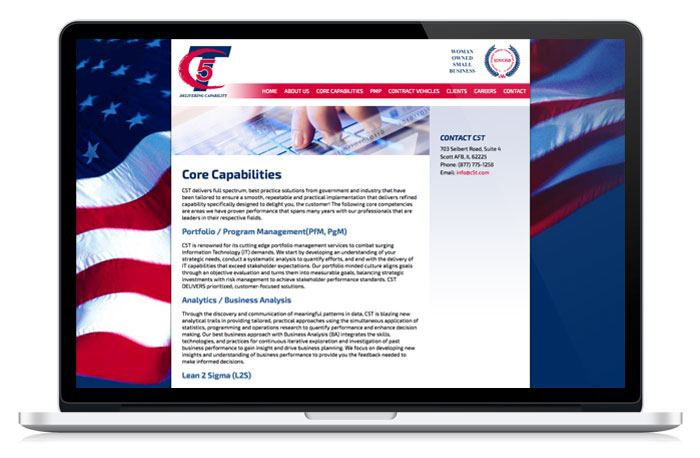 Visual Lure designed and developed a fully custom, responsive, WordPress website for C5T. The site is a basic informational website with a custom homepage, and the rest of the site is laid out using a default template page.