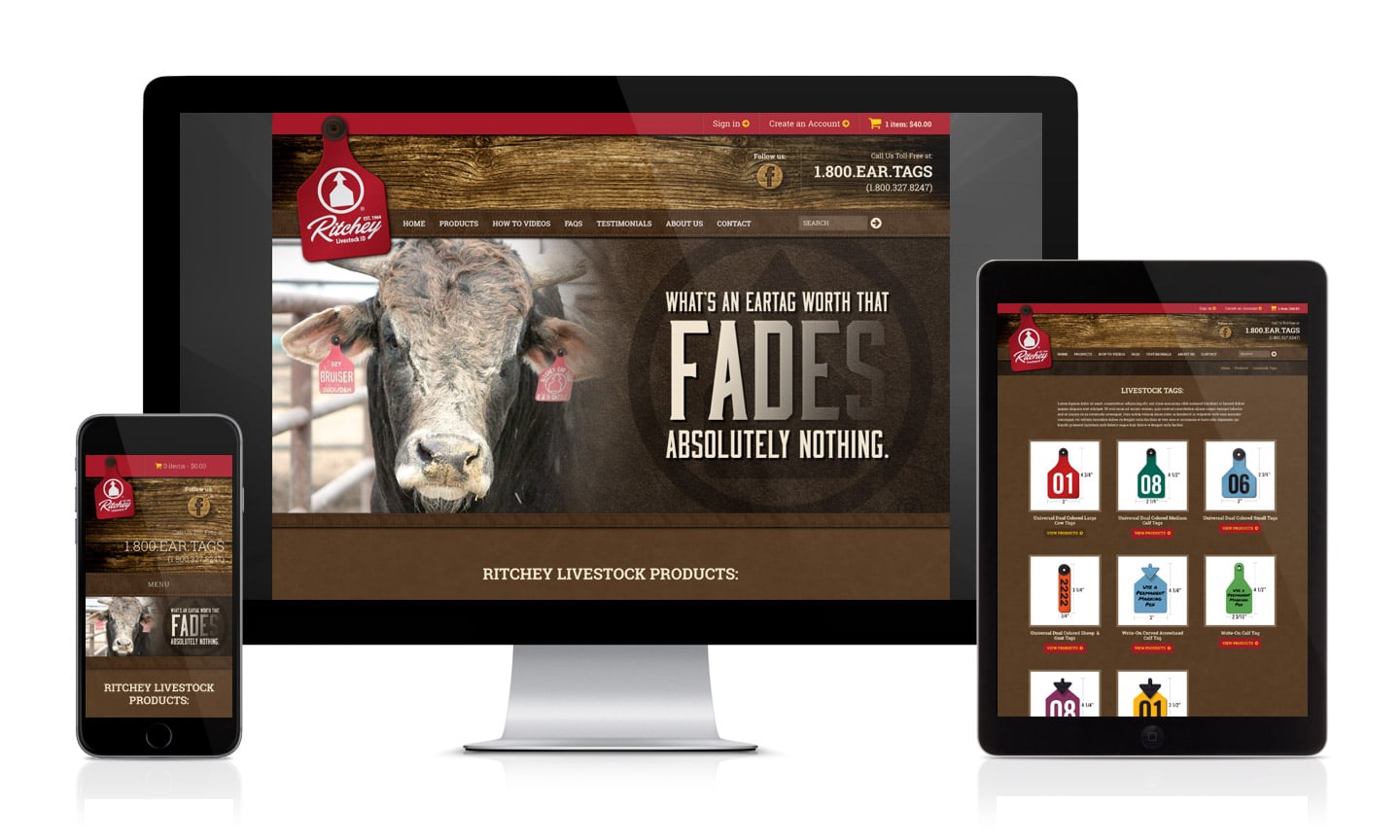 Ritchey Livestock ID Website
Ritchey Livestock ID, based out of Brighton, Colorado, makes the World's best cattle tags. Unlike other cattle tags (whose letters & numbers fade and wear off over time), Ritchey's tags are made out of one solid piece of plastic that actually has three layers of colors. When engraved, the middle color shows through the face, therefor the engraving can not fade. Hence, they are fade proof, and the best tags a rancher can find.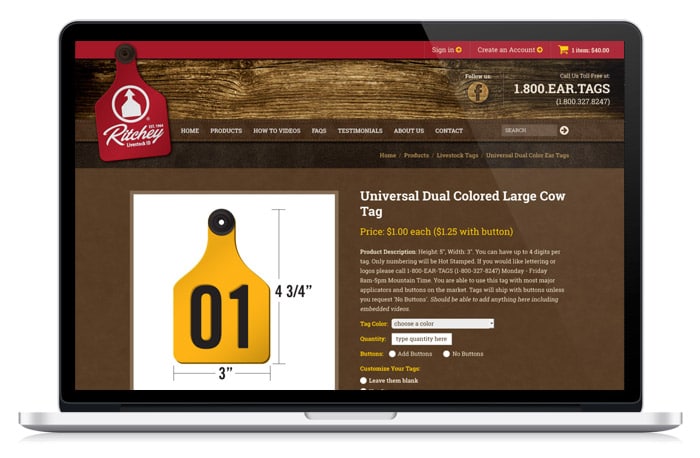 Visual Lure was contracted by Ritchey to provide layered Photoshop comps of all the main web pages, and to create digitally rendered images of all their tags. The actual website development was handled by another programmer. The new site was built in WordPress and uses WooCommerce for the store/shopping cart. With over 30,000,000 downloads, WooCommerce powers over 28% of all online stores.
---
— Related Project —
PRODUCT CATALOG
Once the new site was completed, Ritchey contracted Visual Lure to design a product catalog that would complement the look and feel of the new website.