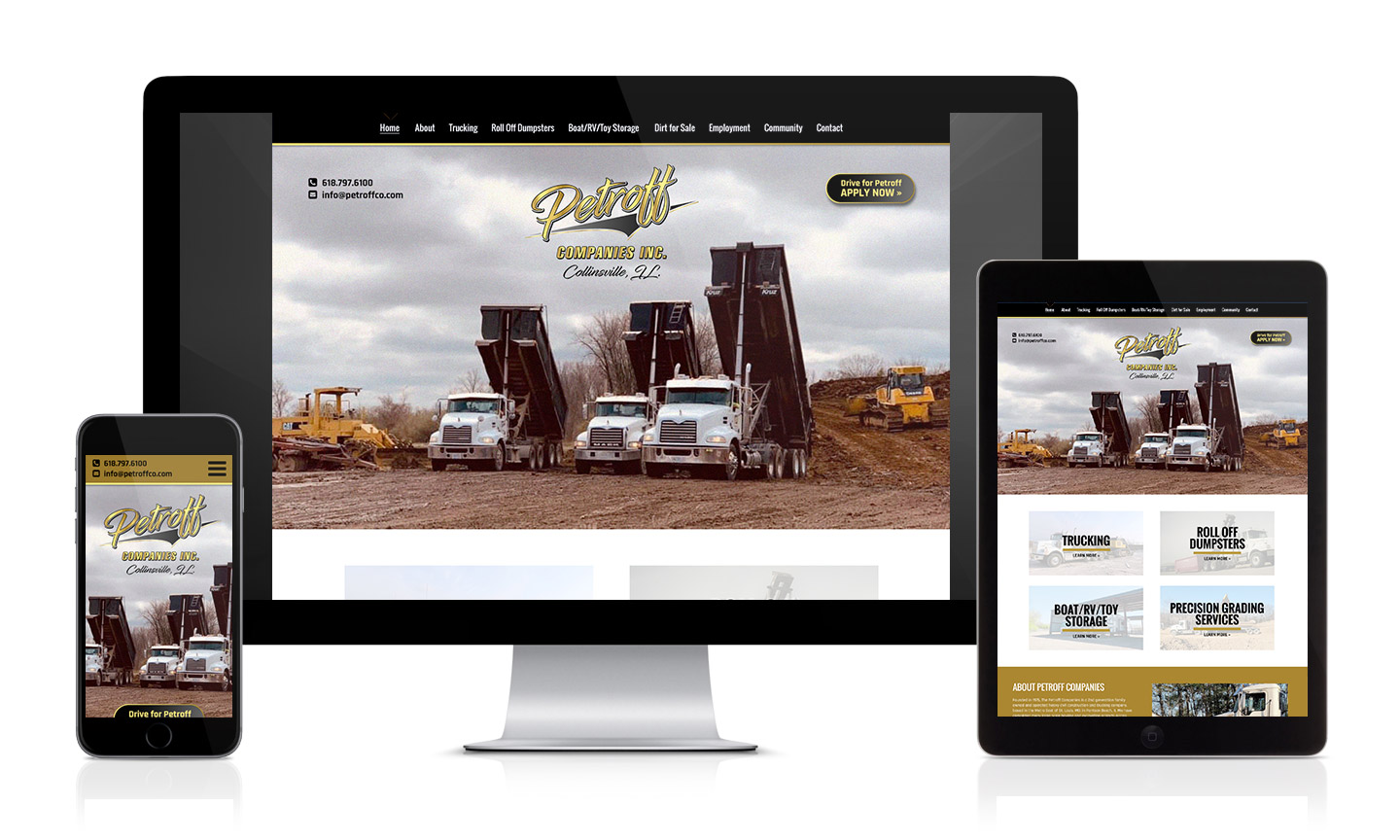 Petroff Website
Petroff Companies stands as a preeminent trucking company, catering to the needs of the Metro East and greater St. Louis, MO/Bi-State region. What initially began as a focused trucking enterprise has now evolved into a multifaceted organization, adeptly offering an array of services, such as roll-off dumpsters, excavating & grading, and the sale of rock and dirt. Moreover, their extensive expertise extends to the provision of a secure boat/RV/toy storage facility situated in the convenient location of Pontoon Beach, Illinois.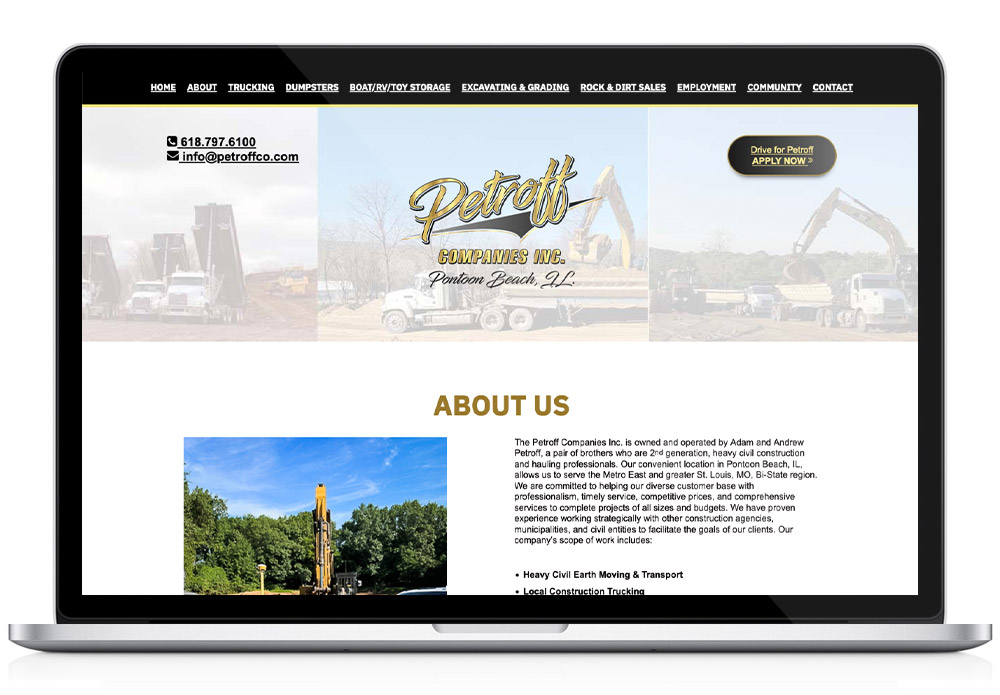 The new Petroff website has been carefully crafted in WordPress, utilizing a custom-designed theme created with attention to detail. It includes various features aimed at enhancing user experience, such as a slideshow on the home page to engage visitors visually. The navigation is made simple with a sticky header, making it easy for users to explore the site effortlessly. Additionally, the implementation of gravity forms allows users to request services or products seamlessly, providing them with a convenient way to interact with the company.
The website's main content areas are made flexible and versatile through column short codes, offering a range of layout options. Petroff takes pride in this modern digital platform, hoping to provide its online audience with an intuitive, visually appealing, and functional experience while setting a new standard of excellence in the industry.