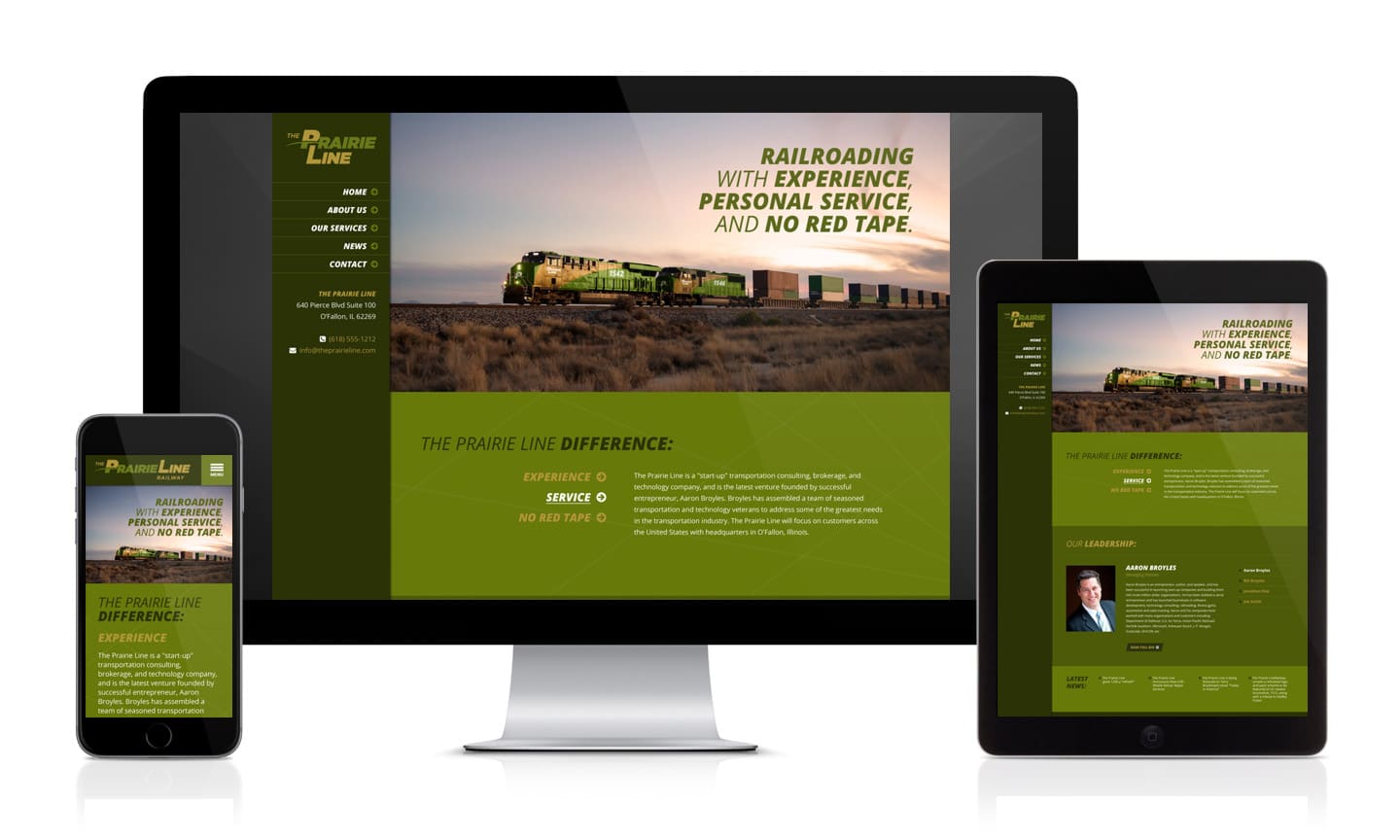 The Prairie Line Website
The Prairie Line is a start-up rail services/transportation company headquartered in O'Fallon, Illinois. The managing partners previously co-founded FTRL Railway, which they built from the ground up with operations across the Midwest, eventually selling the business. In addition to designing and developing the new website, Visual Lure also design the new logo and paint schemes for their new line of locomotives.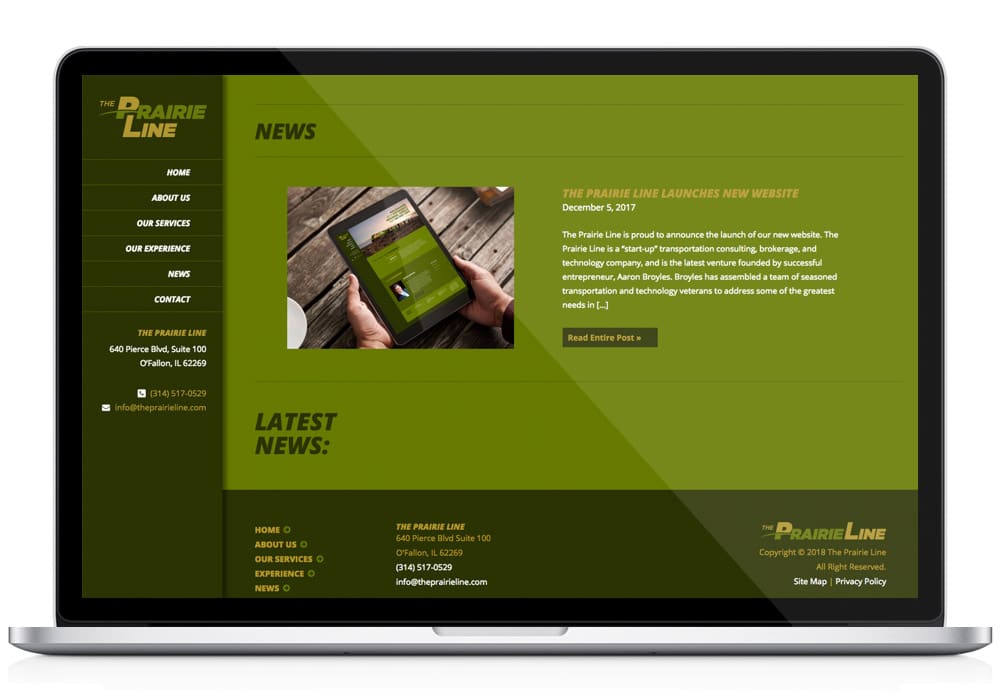 The new website was developed in WordPress using a fully custom theme. The site features a high-performance slideshow, multiple custom slider sections, a fully integrated blog, an auto-fed news feed in the footer, and easy to use column layouts for all the template pages. It is of course fully responsive rendering beautifully on all types of screen sizes.