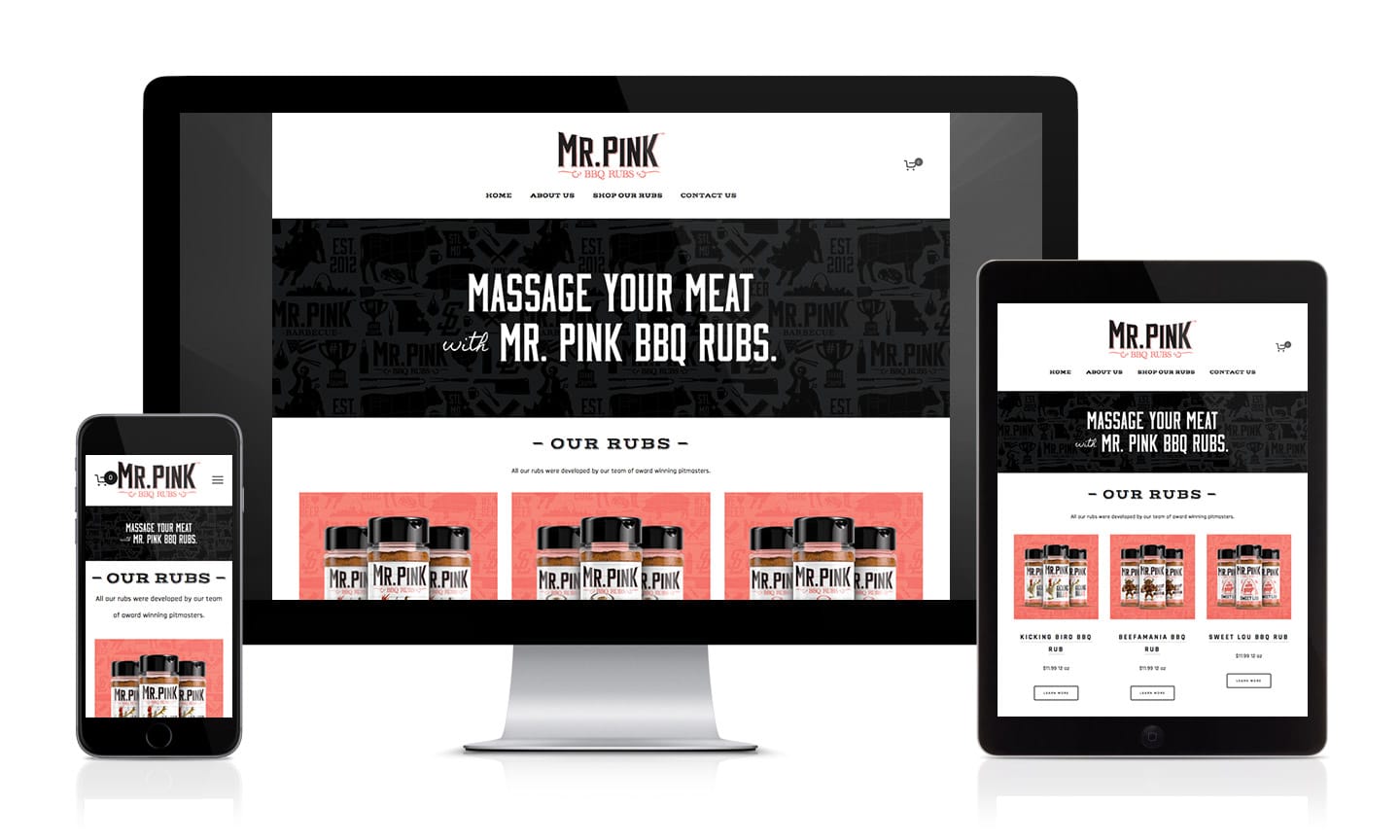 Mr. Pink BBQ Website
Mr. Pink BBQ is a group of St. Louis, Missouri award-winning Grand Champion Grill Masters. To date, they've won the Annual Wildwood Barbecue Bash twice along several top ten awards. They recently launched a new line of BBQ Rubs and came to Visual Lure to help them design all the labels, marketing materials and a new online store.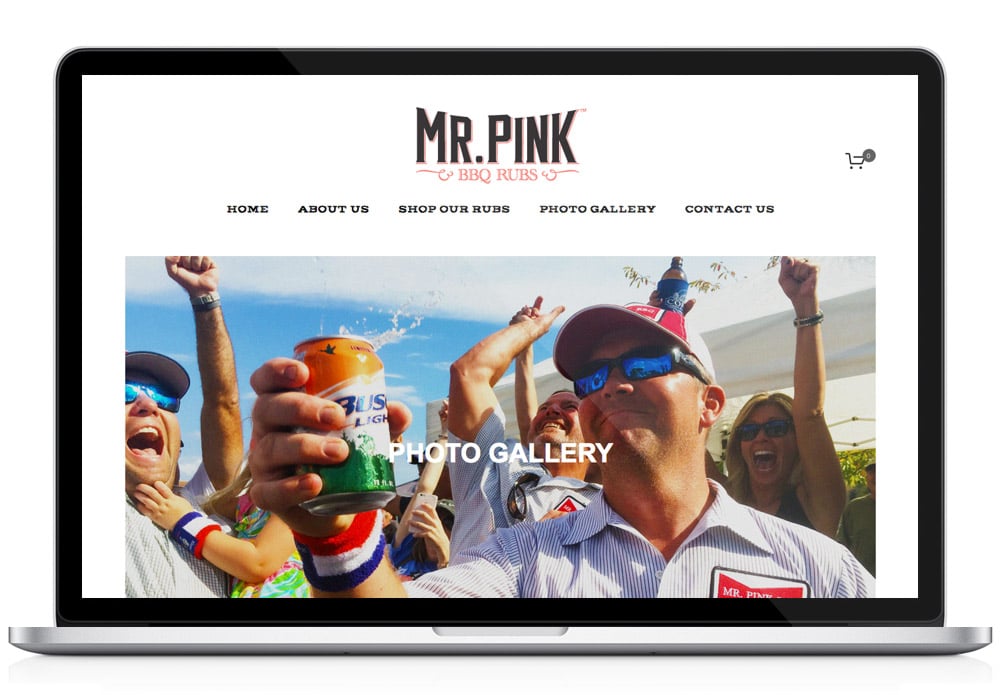 Since Mr. Pink was a small startup company, with a limited budget, the e-commerce platform we selected was Squarespace. Squarespace is a hosted solution, meaning you don't have to setup or purchase hosting, as it is included in the small monthly fee. It requires little technical knowledge and is very easy to setup.
We used one of their out-of-the-box templates with some slight customizations, such as changing typefaces and colors. We also created custom graphics and helped populate the store. In addition to the website, Visual Lure also designed their logo along with a complete branding package. Do yourself a favor and visit the site to purchase some of these mouth-watering rubs!