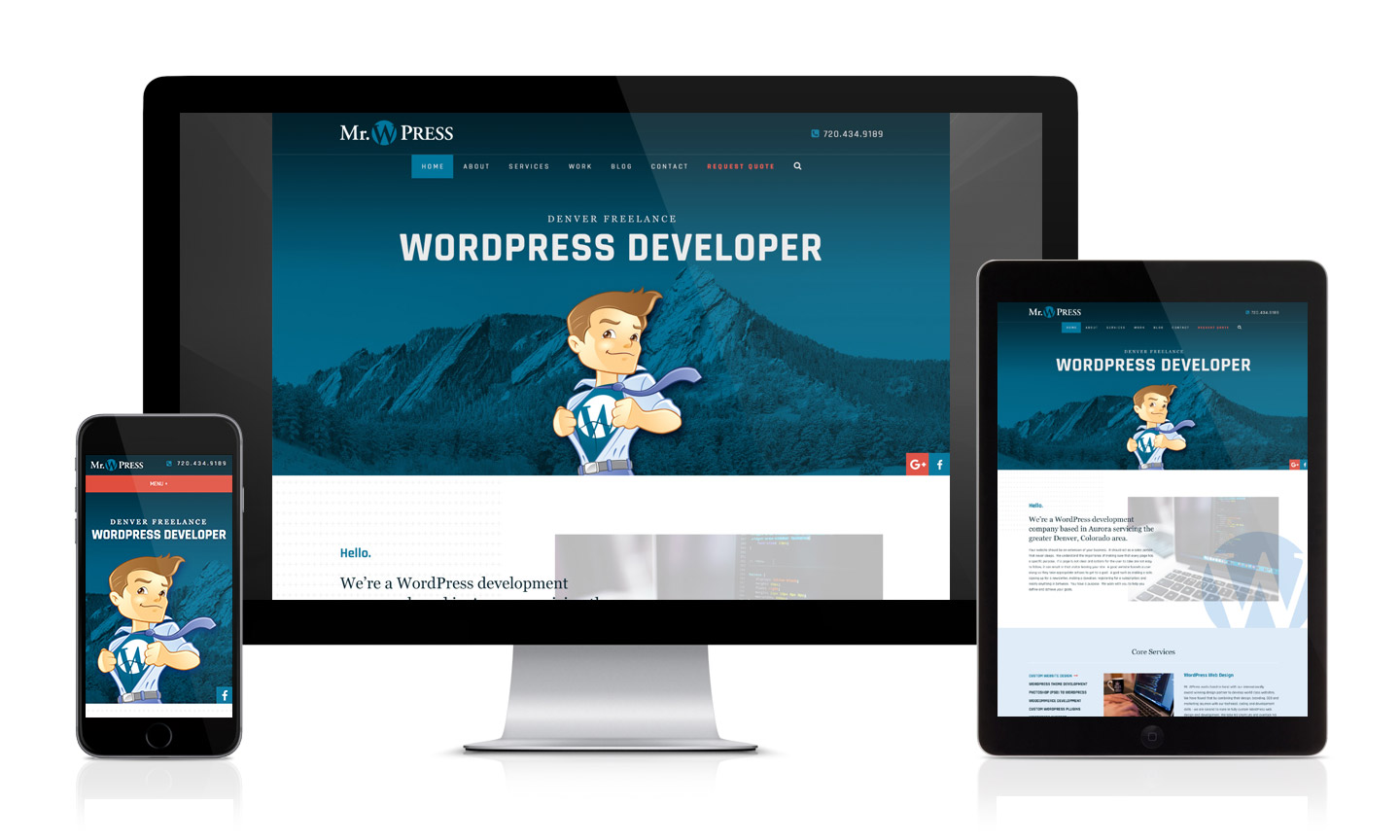 Mr. WPress Website
Mr. WPress is a Denver, Colorado based web developer that specializes in WordPress development. Their services include: custom theme creation, custom plugin development, and all type of WordPress services such as site speed optimization, installation, transfers, troubleshooting, hacker cleanup and more.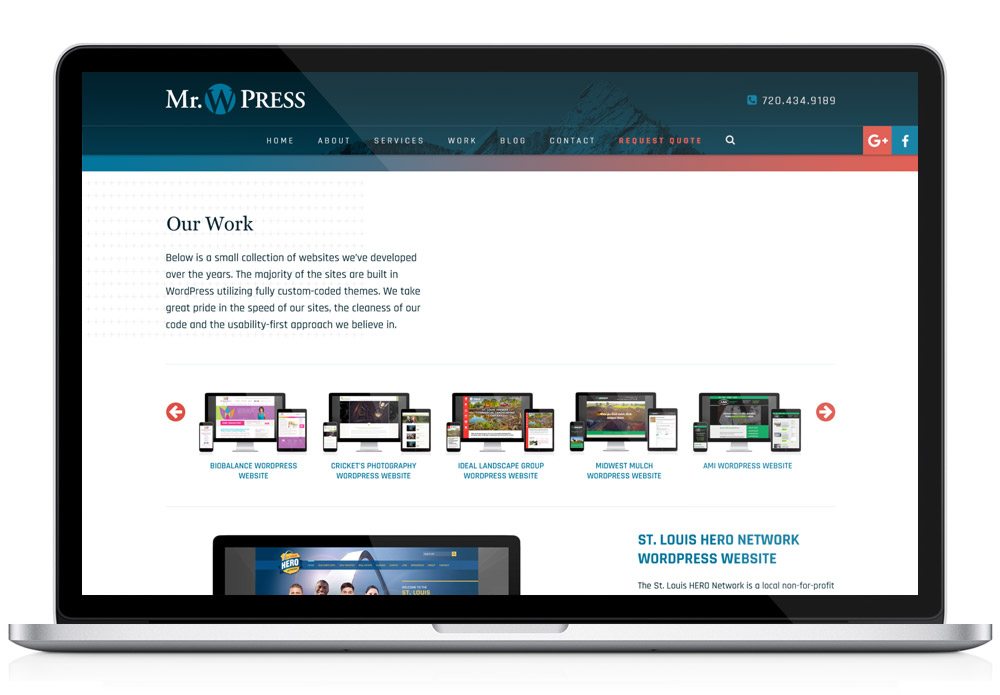 Visual Lure designed multiple web pages for the new Mr. WPress website, and they handled all the programming and development. Custom comps included designs for the homepage, default template page, gallery landing page, single gallery page, and the blog templates.
Visual Lure also consults with them on search engine optimization/SEO.