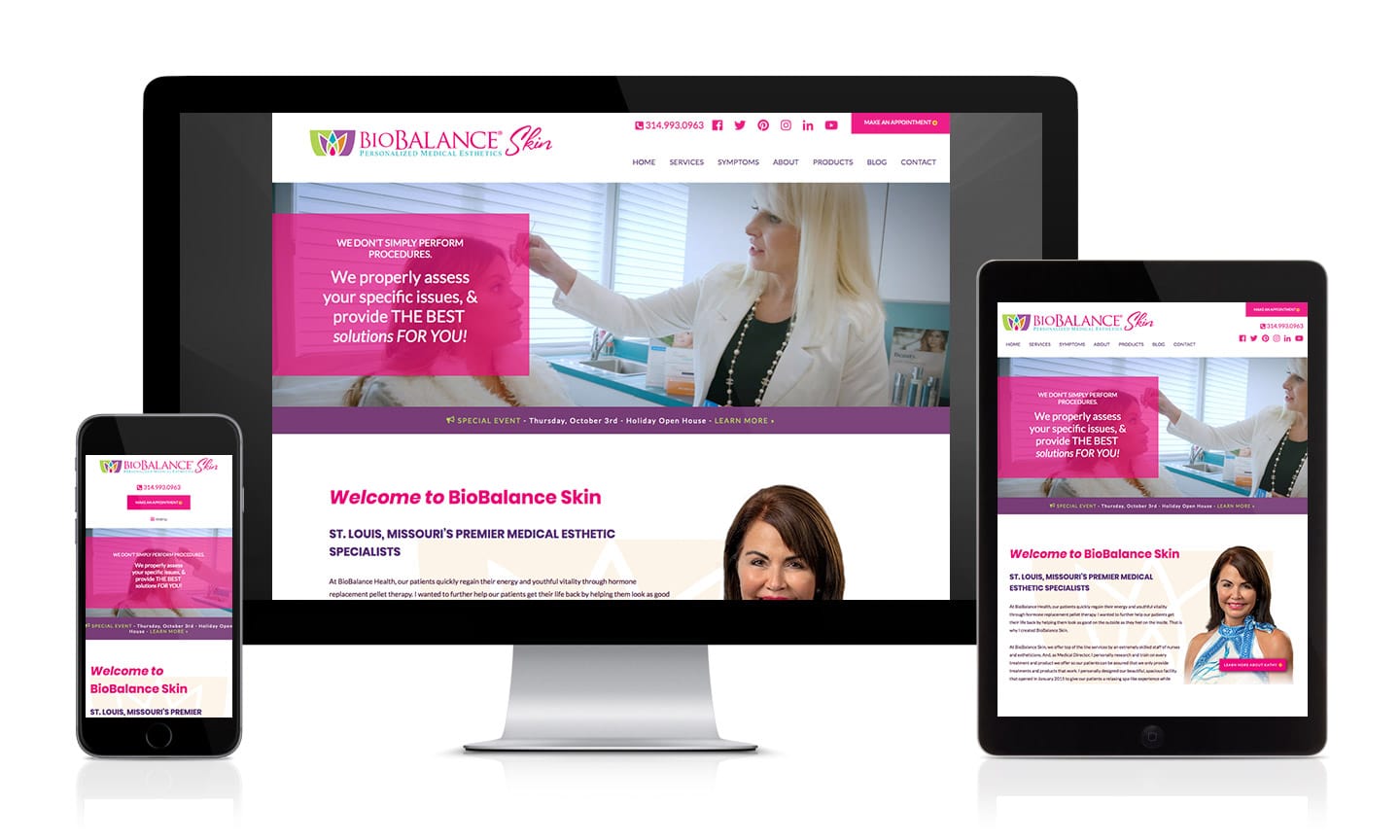 BioBalance Skin Website
BioBalance Skin provides medical cosmetic and spa services in St. Louis, Missouri. Because of their skilled estheticians, they can deliver real results backed by over 20 years of experience. What truly sets them apart is that they don't simply perform procedures, they properly access their client's specific issues and provide the best solutions tailored to each individual.
This website was built in WordPress using a fully-custom developed theme. It features a sticky header for convenient navigation, a fully integrated blog, and custom post types for team members, services and symptoms – with automated feeds throughout the site. This makes it much easier to maintain.
For instance, if they hire a new team member, all they have to do is log into the admin – go to the TEAM's tab – click add new – add copy and headshot – click save, and that person is automatically fed into the homepage and the team landing page.