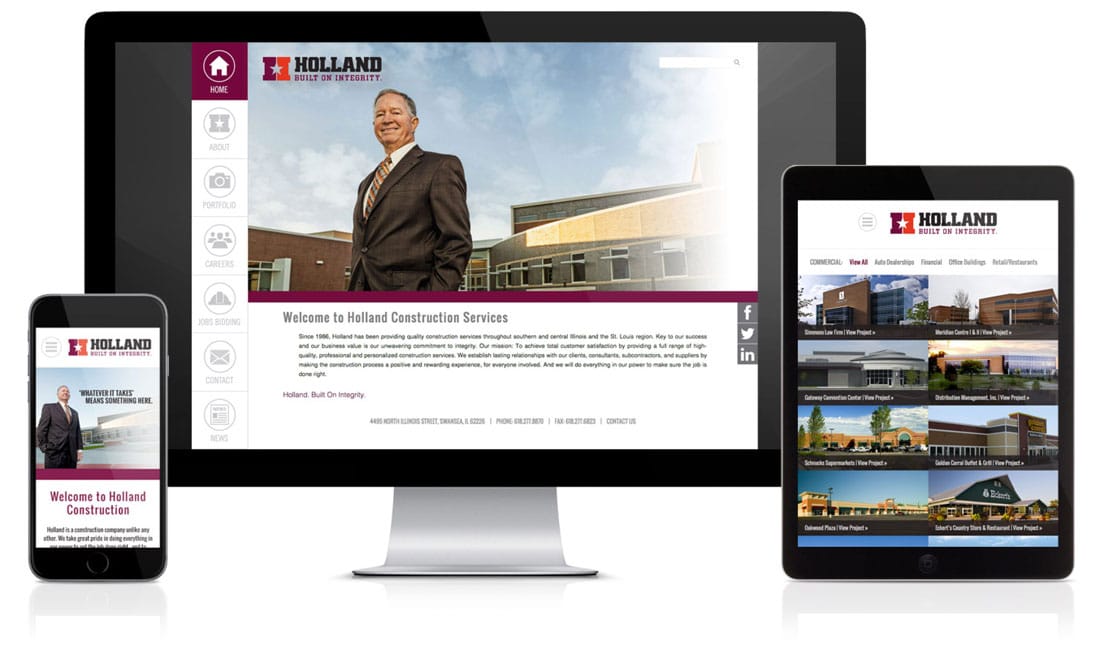 Holland Construction Website
Holland Construction is a full service general contractor and construction management company based in Swansea, IL. They serve the greater St. Louis area and all of central and southern Illinois. This website was built in collaboration with Cohesion, a St. Louis branding and marketing company. They provided the design and Visual Lure converted it into a fully custom, responsive WordPress website.
The new Holland Construction website features a custom admin section which allows them to easily add, edit and remove their featured projects. It also allows them to add and edit categories for any future market expansions. A fully integrate blogs acts as their news page and custom admin and page templates were developed for their leadership and team pages.