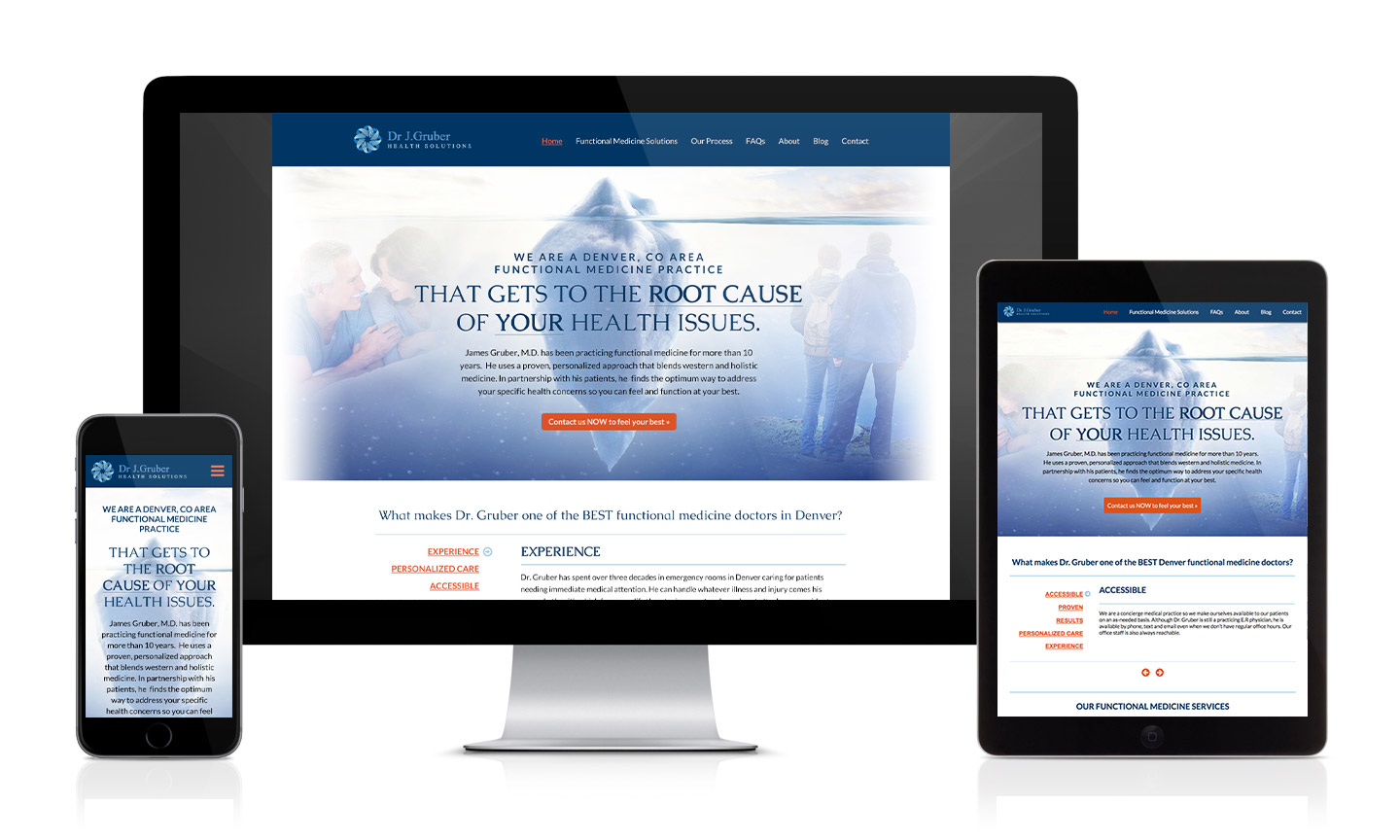 Dr. Gruber Website
Dr. Gruber is one of the best, most experienced functional medicine doctors in the Greater Denver, Colorado area. He specializes in holistic/integrative health, bioidentical hormone replacement therapy, anti-aging therapy, digestive issues, and thyroid function. Dr. Gruber uses a proven, personalized approach that blends western and holistic medicine. Working closely with his patients, he finds the optimum way to address their specific health concerns so they can feel and function their best.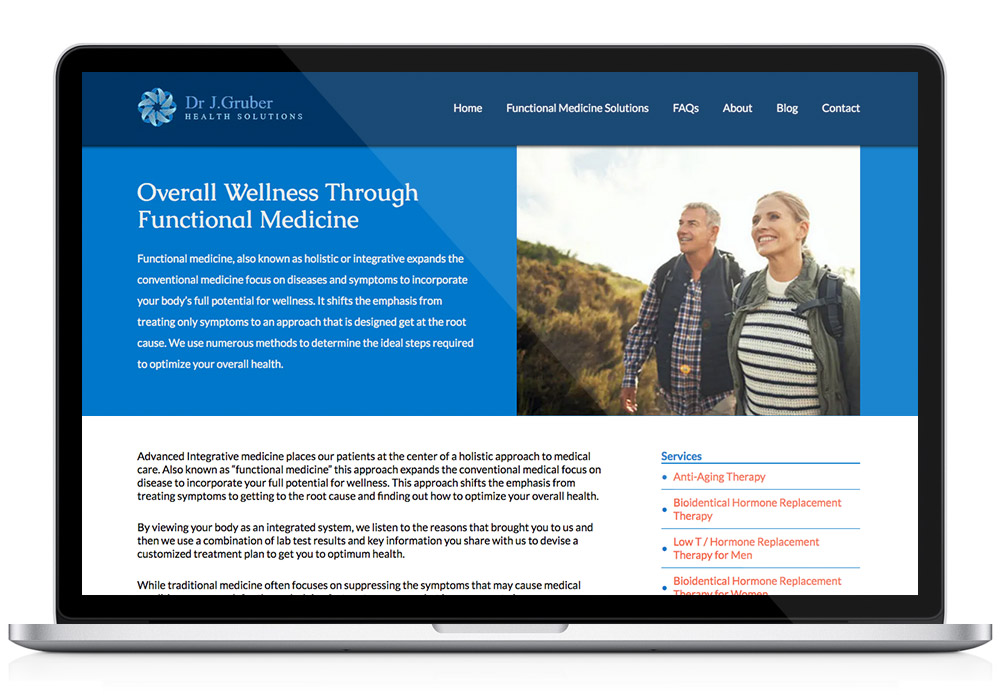 Not all WordPress Themes are Created Equally
Dr. Gruber's office hired Visual Lure exclusively for our search engine optimization (SEO) services. When we started to fix all their on-site SEO it became cumbersome working with their existing theme. Optimization that would typically be done quickly was taking triple the time.
There were a handful of technical issues along with speed optimization that had limits due to how the site was built. We decided to rebuild the site from scratch with new clean minimal code (keep the design pretty much the same).
Like their previous site, the new one is built in WordPress – but now faster and clearer. It features a sticky header for convenient navigation, a fully integrated blog, and custom post types for their functional medicine services.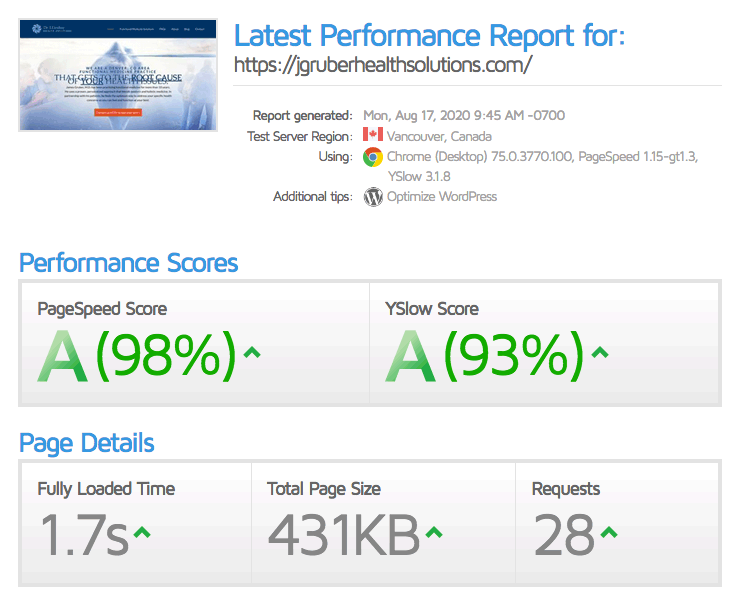 The site is now blazing fast – scoring an A (98% and 93%) on GT Metrix, all on-site SEO work is easier to accomplish, and maintenance is now more user friendly and streamlined.