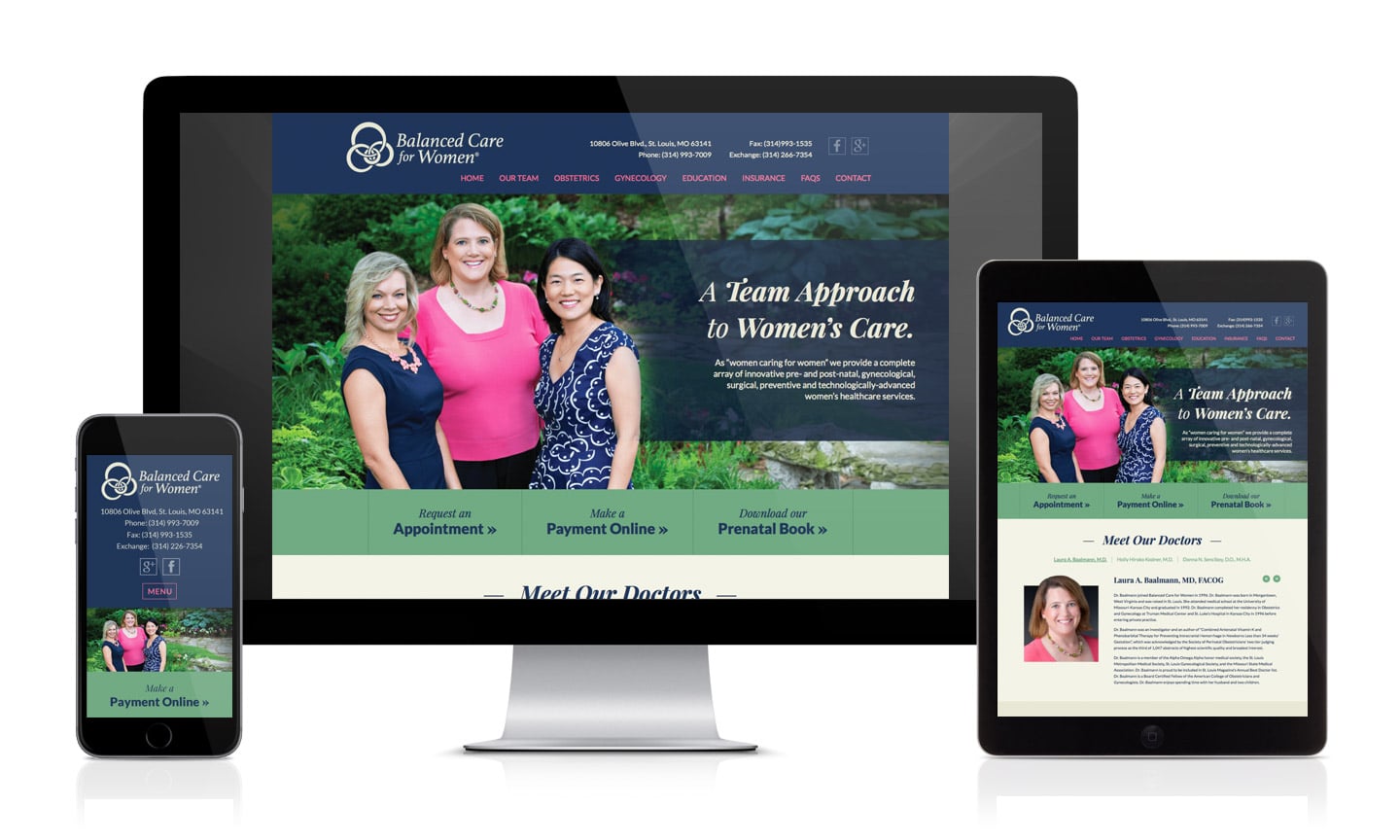 Balanced Care for Women Website
Balanced Care for Women is a St. Louis, MO based group of female OBGYNs. They provide a complete range of innovative pre and post-natal, gynecological, surgical, preventive and technologically-advanced women's healthcare services. We built their new website in WordPress using a fully custom responsive designed theme and added the ability to book appointments and make payments online. The payments are automatically and securely deposited into their business banking account.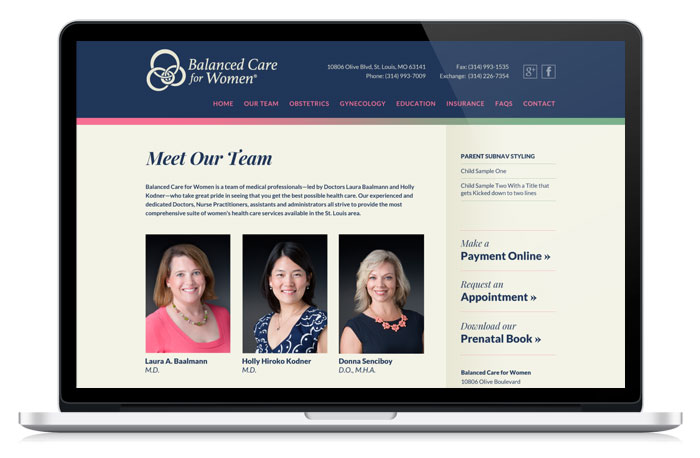 In additional to the new booking feature and online payment gateway, we also created a custom admin section making it easy for their staff to add, edit and remove team members. The doctors automatically feed into a section of the home page and all the staff members auto-populate the team page. Cool animation effects were also added to give the site a sense of being technologically-advanced.
Visual Lure also provided Balanced Care for Women with search engine optimization (SEO) services.