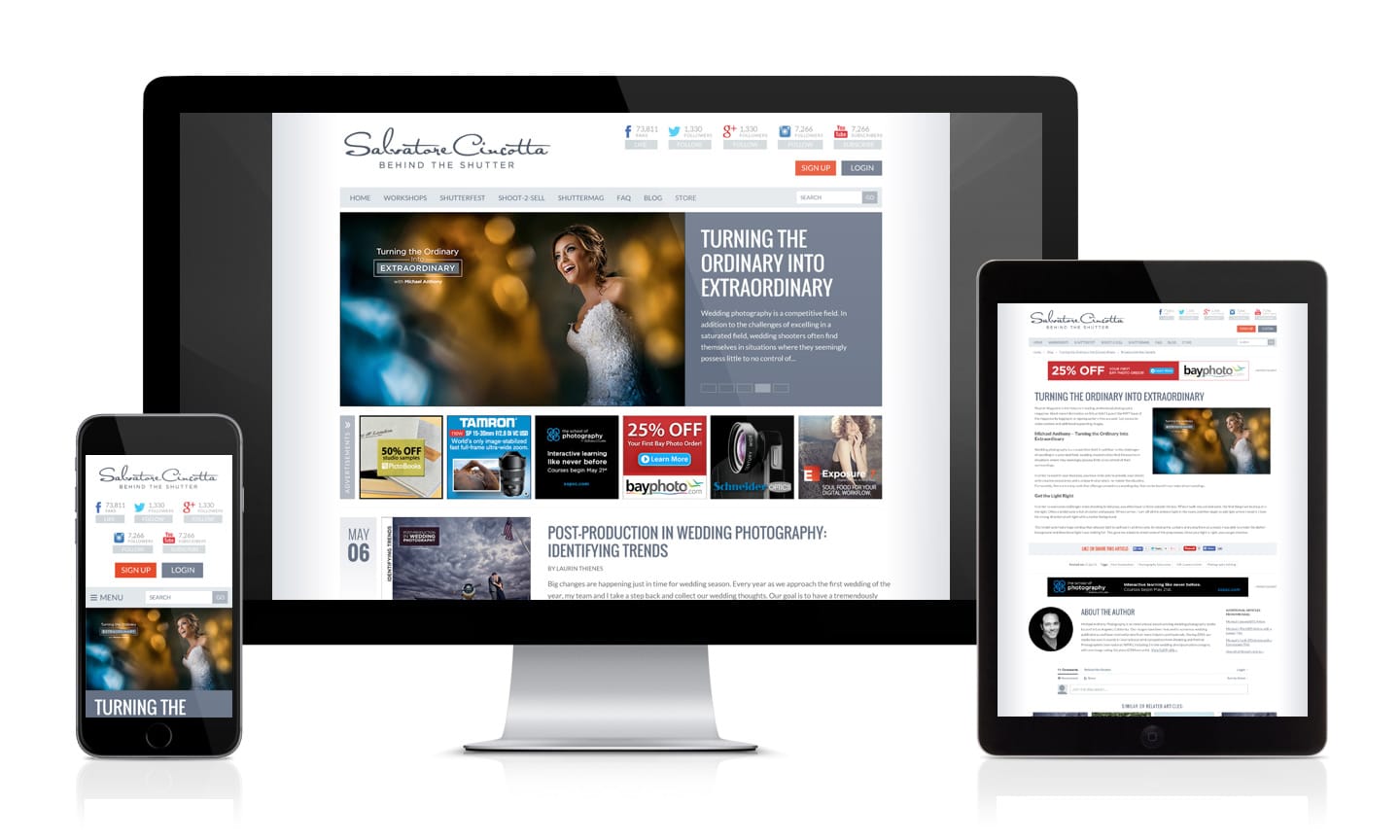 Behind The Shutter Website
Behind the Shutter is a leading online educational resource for professional photographers. It provides tips and resources on both the technical and business aspects of the photography business. Behind the Shutter's content is also available in print through Shutter Magazine, now available at Barnes & Noble – nationwide.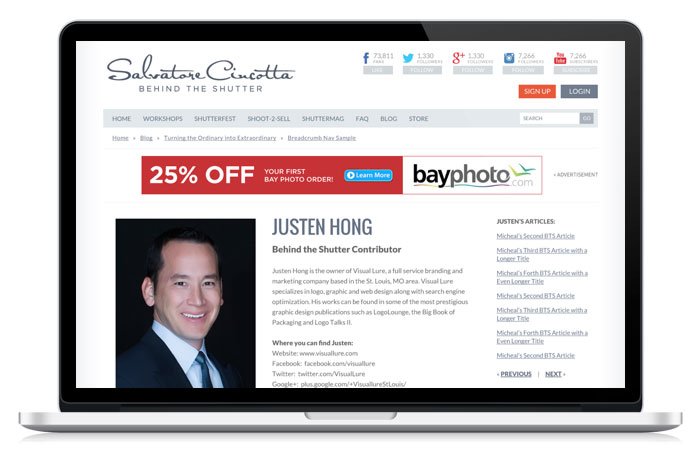 This is the second version of Behind the Shutter that Visual Lure has designed and developed. Some of the new custom features include a dynamic, high-performance slideshow that feeds featured blog post when selected, an admin where BTS can manage authors then select them from the WordPress admin which in turn automatically feeds their profiles into the post. There is also a complex ad administration panel where BTS staff can set ad expiration dates, determine where ad are displayed, along with random loading configurations.