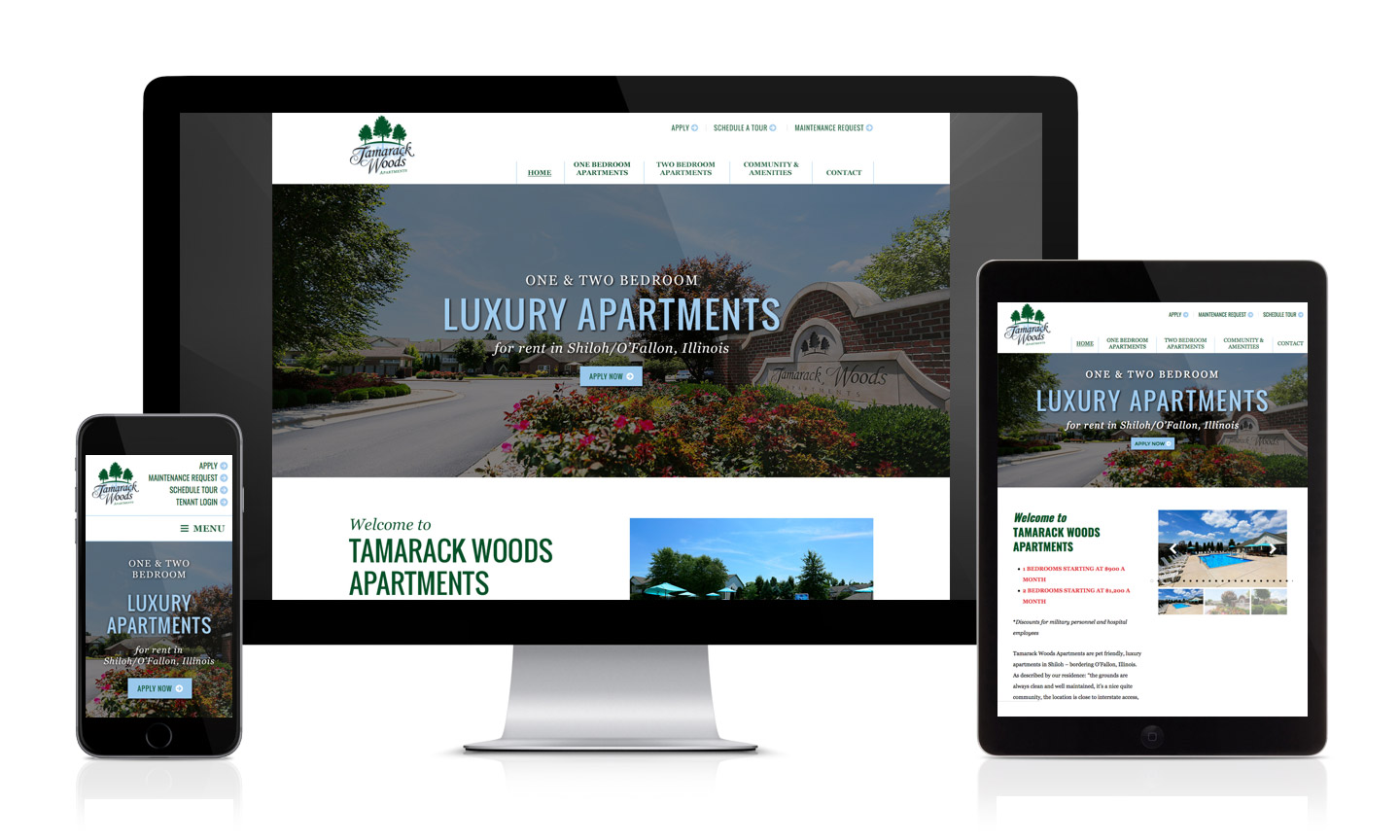 Tamarack Woods Website
Tamarack Woods is a luxury one and two bedroom apartment complex located in Shiloh bordering O'Fallon, Illinois. It has great access to I-64, is less than a couple minutes from the new St. Elizabeth and Memorial Hospitals, and is close to Scott Air Force Base. Tenants say it's quiet, well maintained, and well managed.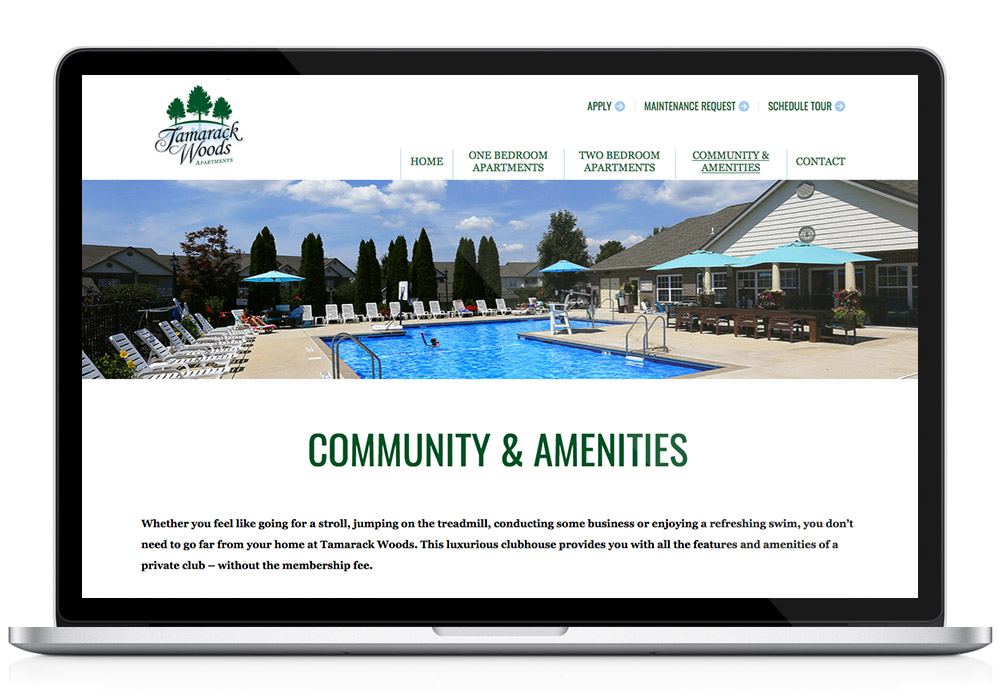 This website was built in WordPress using a custom, search engine optimized, responsive designed theme.
It features a sticky header so that navigation is always accessible. It uses custom widget blocks for the homepage sections, easy to edit slideshows, our testimonials widget, and multiple forms: to schedule a tour, apply for an apartment, basic contact, and maintenance request.
---
— Related Project —
BROCHURE DESIGN
In addition to designing and developing Tamarack's new website, Visual Lure also designed and coordinated printing for thier new accordion brochure. The design complements the new website, and features content pulled from the website – including the photography taken by Visual Lure. Click here to learn more about our print & graphic design services.