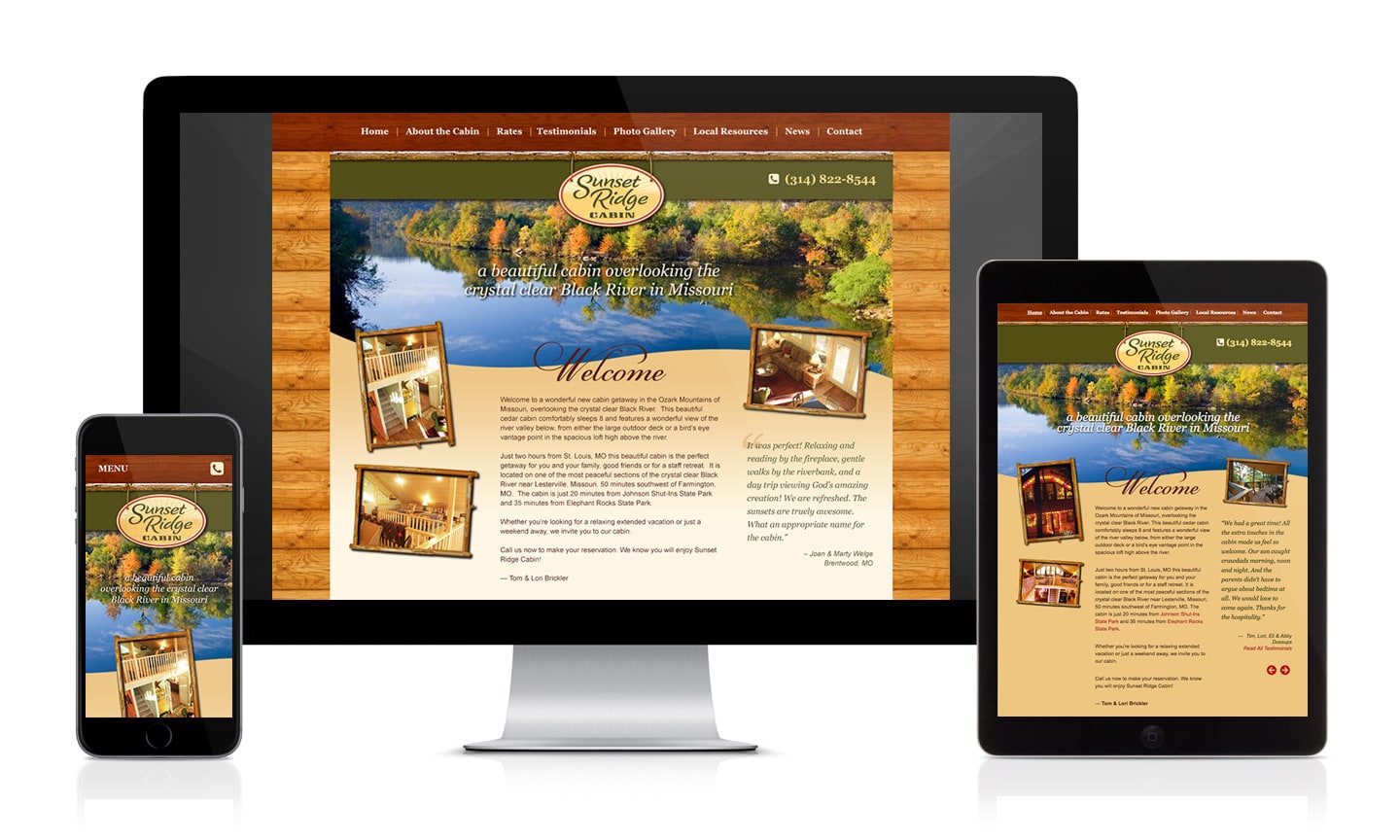 Sunset Ridge Cabin Website
The Sunset Ridge Cabin is a cabin for rent just two hours from St. Louis, MO in the Ozark Mountains of Missouri, overlooking the crystal clear Black River. This beautiful cedar cabin comfortably sleeps eight and features a wonderful view of the river valley below, from either the large outdoor deck or a bird's eye vantage point in the spacious loft high above the river.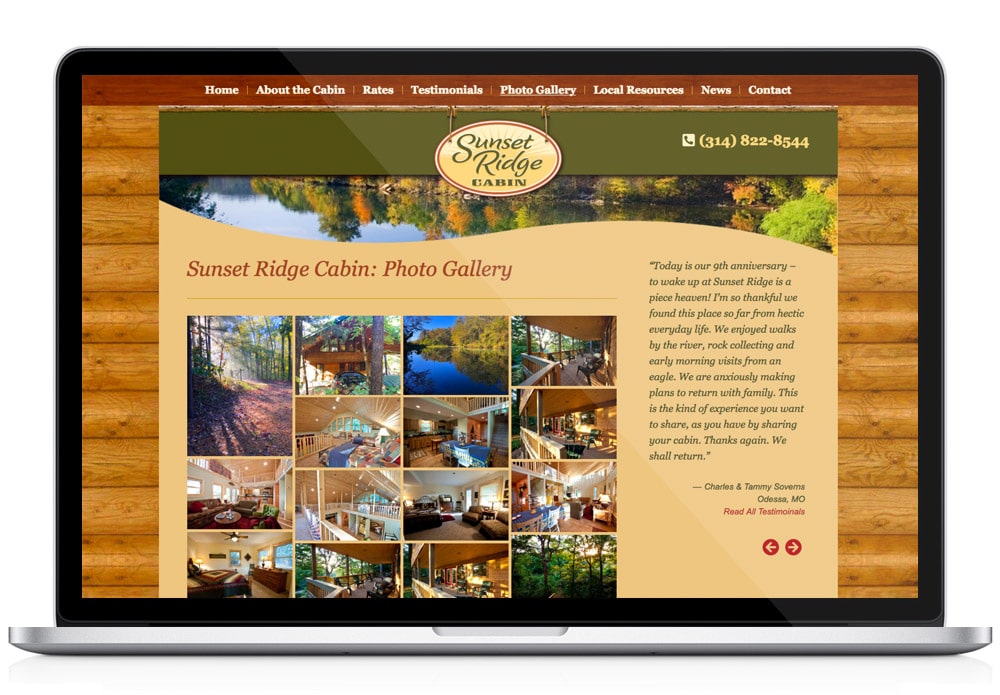 This website was originally built in HTML using Adobe Dreamweaver in 2010. It was not responsive or mobile friendly. We recently took the original design and converted it into a fully custom, responsive WordPress theme. The site is now mobile friendly and features our custom testimonials widget, masonry light box photo galleries, and a fully integrated blog.
The conversion now makes the site extremely easy to maintain, and it gets all green and A rated speed scores on Google's PageSpeed Insights and GTmetrix.