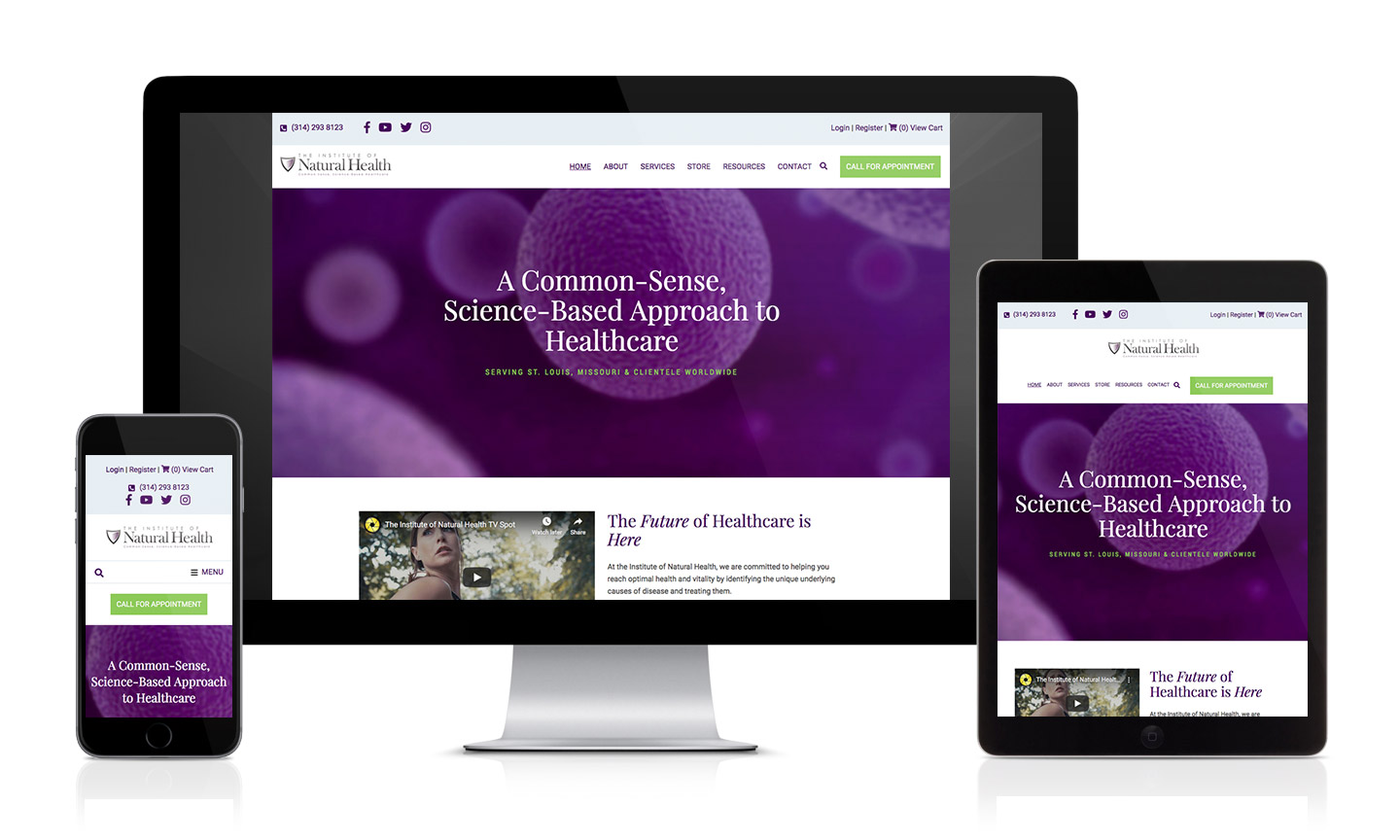 Institute of Natural Health Website
The Institute of Natural Health is the leading St. Louis, Missouri natural health and functional medicine clinic lead by Dr. T.J. Williams, DC, PhD. They focus on a common-sense, science-based approach to healthcare – through proper testing, diagnostics, and treatments. They also offer top-notch MedSpa services.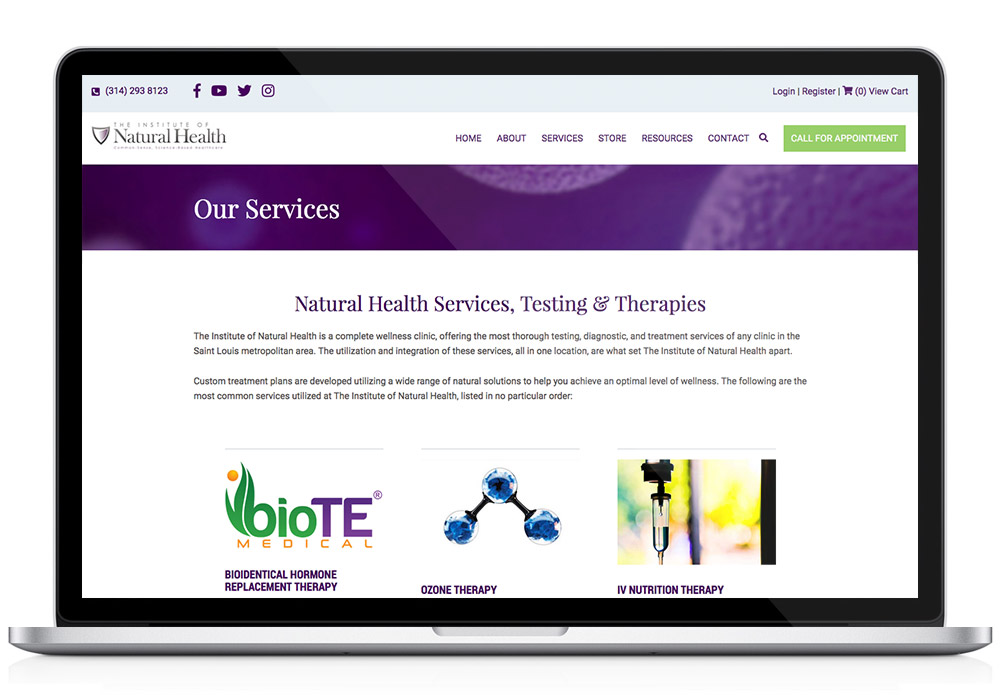 Visual Lure built this website on the WordPress platform using a fully custom theme. The site features a sticky header for convenient navigation, and custom post types for their clinicians and staff, natural health and MedSpa services, and testimonials – all which auto feed into custom landing pages. This allows the institute to easily manage these sections in one place with simple add/edit/remove features.
The website houses a fully integrated blog and WooCommerce store. Search engine optimization services were also provided.