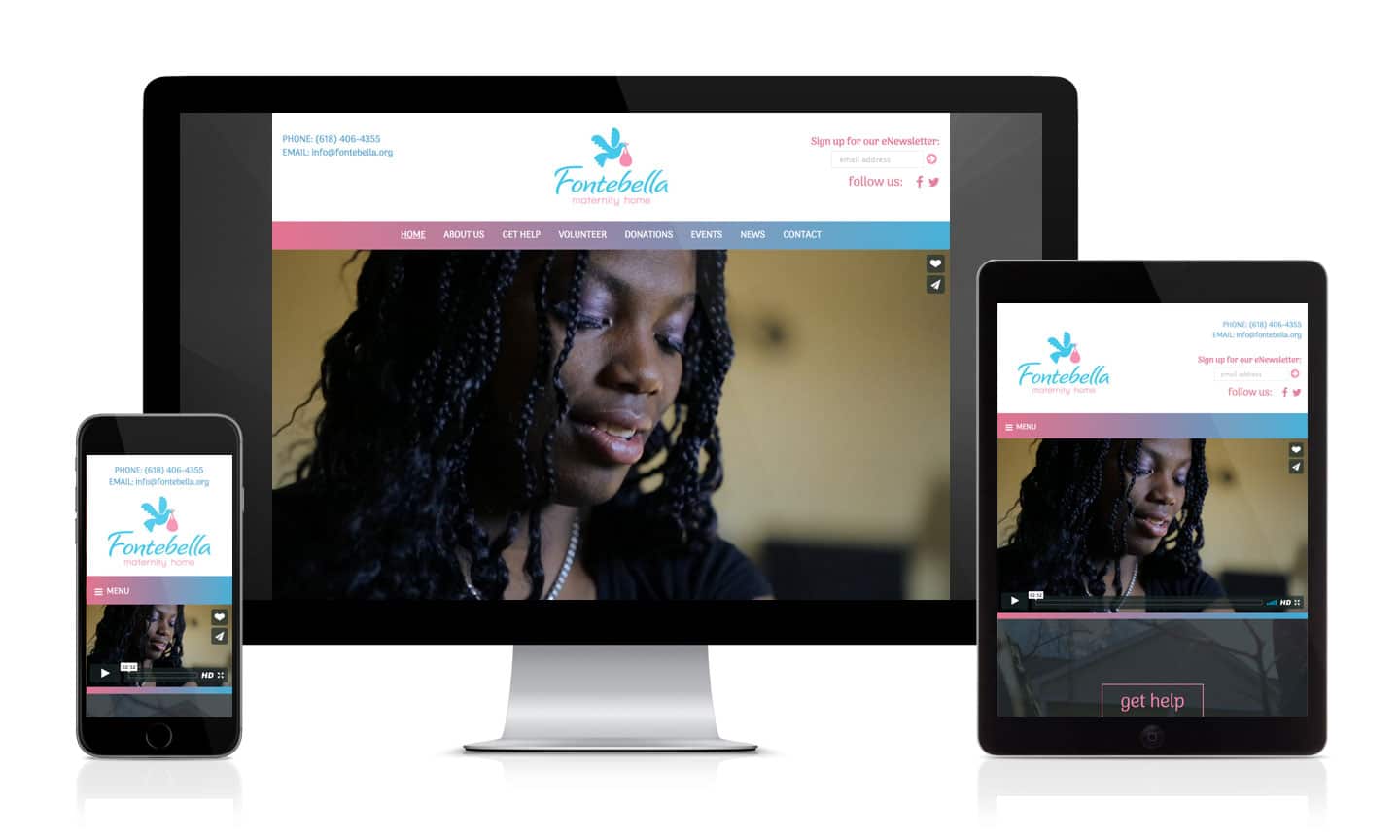 Fontebella Maternity Home Website
Fontebella Maternity Home is a faith-based maternity shelter located in the St. Louis Metro East area. They assist young women, over the age of 18, who are experiencing an unplanned pregnancy. This new website replaced an existing non-responsive WordPress website we designed prior to mobile-friendly standards.
To keep cost down for this budget conscience organization, we designed a simple, clean and responsive custom WordPress website, that required less than average development time. We also donated all the design time on this project. The new site features a sticky header for convenient navigation, a seamlessly integrated blog and column options for better page layout options.