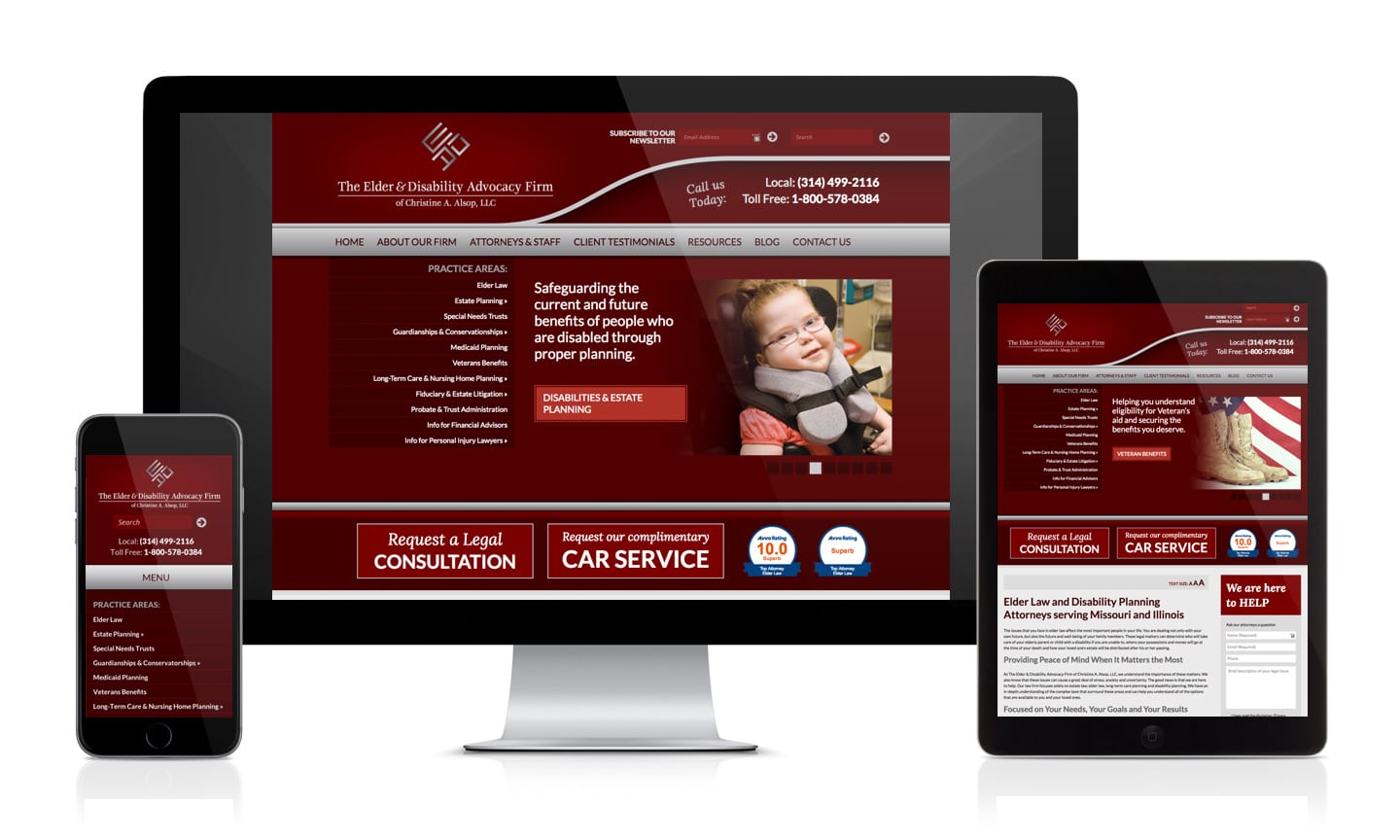 Alsop Elder Law Website
The Elder & Disability Advocacy Firm of Christine A. Alsop is a top St. Louis elder law office that specializes in estate planning, special needs trusts, guardianships & conservationships, medicaid planning, veterans benefits, long-term care & nursing home planning, fiduciary & estate litigation, and probate & trust administration. Their staff is knowledgeable and friendly, and their offices are inviting and cozy. If you are looking for a St. Louis, Missouri elder law attorney, look no further than Alsop Elder Law.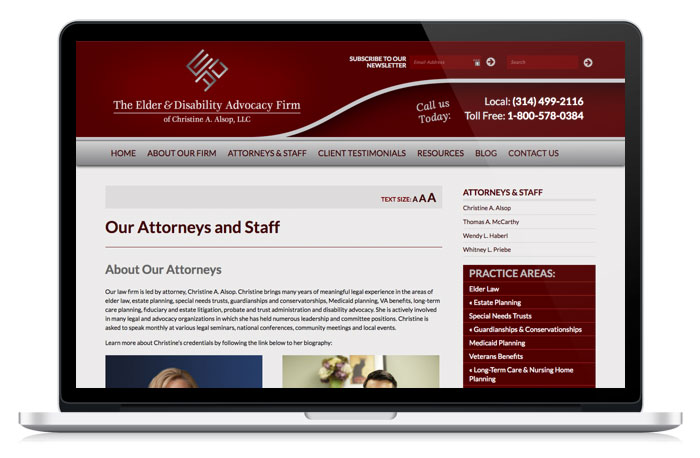 The Elder & Disability Advocacy Firm of Christine A. Alsop was previously with one of the largest law firm marketing companies in the industry. The growing cost, and lack of personalized services, caused Alsop to seek an alternative. They researched other St. Louis, MO web design firms and selected Visual Lure to improve their online presence.
Their new website was built using a fully custom, responsive, search engine optimized WordPress theme. All the old site's pages were directed to the new ones via 301 redirects to ensure their search engine rankings did not drop. We will also be providing them with on-going SEO services.